Physical Education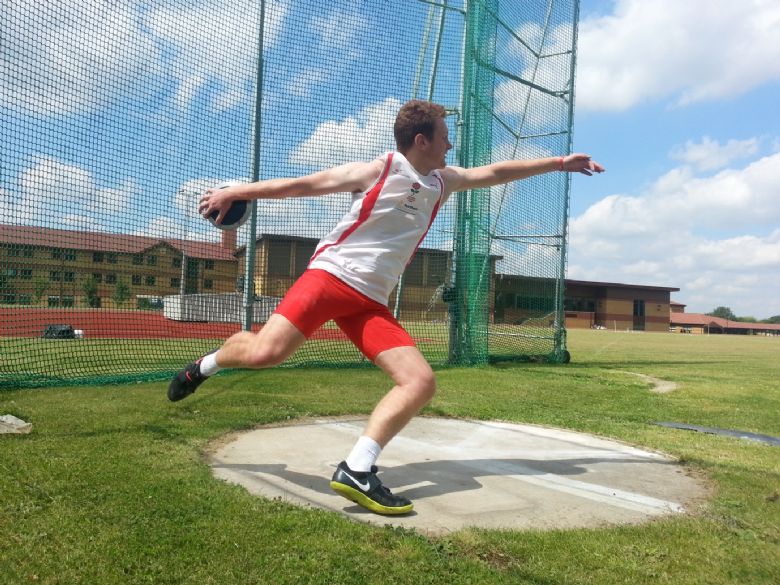 Physical Education is a subject which can inspire anyone. Through a range of sports, we aim for inclusion, enjoyment and achievement.
The Priory Academy LSST offers an inspiring variety of sport and activities within our unique, exciting and challenging learning environment. We aim to motivate, empower and refine our students to build on developing skills and knowledge towards a philosophy of lifelong physical activity and health.
In 2013 Sir Matthew Pinsent, four times Olympic gold medallist, opened our bespoke Sports Centre, fully furnished with an extensive range of sports equipment and electronic technology.
Facilities include:
Sports Hall with six badminton courts and three cricket nets
Indoor 60m sprint track with herculean floor
Two classrooms fully IT equipped with smart boards
Fitness suite with cardio and weight equipment
High specification dance studio
Climbing wall
400m floodlit outdoor sports track
Outdoor sports fields, track and field facilities:
Swimming pool
Air-conditioned training studio
KS3/4 Outline Year group timetables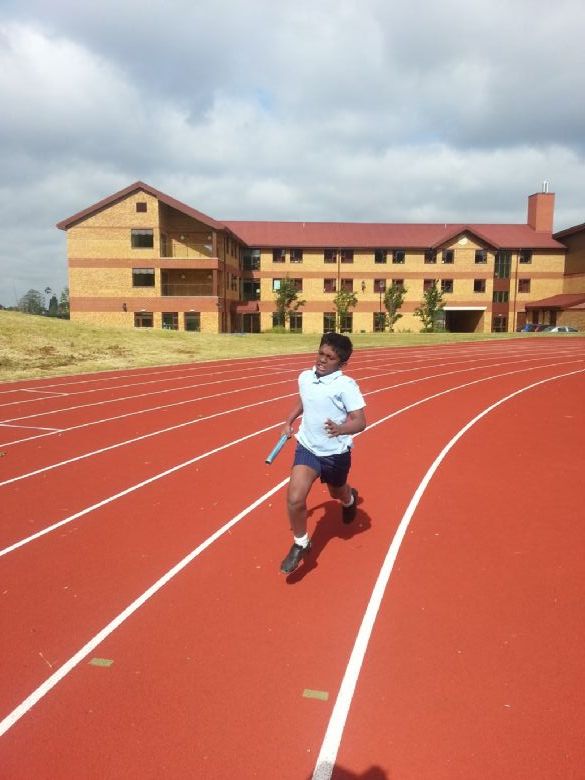 We deliver a high quality PE curriculum in which students develop their skills and confidence in using tactics, strategies and compositional ideas to perform to their best ability. Students learn how to analyse and reflect on their own and each others' performance, as well as how to give and use feedback which develops them personally and socially. To complete our extensive curriculum, we offer further insight into sports leadership, officiating and coaching so that students are able to experience these roles in addition to physical activity.
The PE department provides a comprehensive selection of extra-curricular activities throughout the year. The clubs allow students to improve their competency levels and offer the opportunity to represent the Academy in competitions, leagues, tournaments and galas in which we have an impressive record at local, regional and national levels.
Students are also encouraged to use these extra-curricular activities as part of their own healthy lifestyle regime should they not wish to compete.There are further opportunities to compete for your House in annual events such as cross country, swimming, water polo and athletics.
Awards
Students have the opportunity to gain a prestigious Priory Sports Pin. Bronze, Silver and Gold pins are awarded during the student's time at the academy for exceptional performance in PE or in competition representing The Priory.
We also host a Talented Athlete programme based on the Youth Sports Trust Junior Athlete Education Programme, which provides advice and support through workshops and consultation for our elite performers (county and higher) and their parents. The objective is to maintain a healthy balance between the pursuit of excellence in their chosen sport and the realisation of their academic potential.
In addition, students in Y10/11 are also offered nationally recognised awards as part of their PE programme – Level 2 in Sports Leadership, and the British Canoe Union 1 and 2 star awards. An element of flexibility is also provided so that pupils can access all of these over the two-year period if they so wish.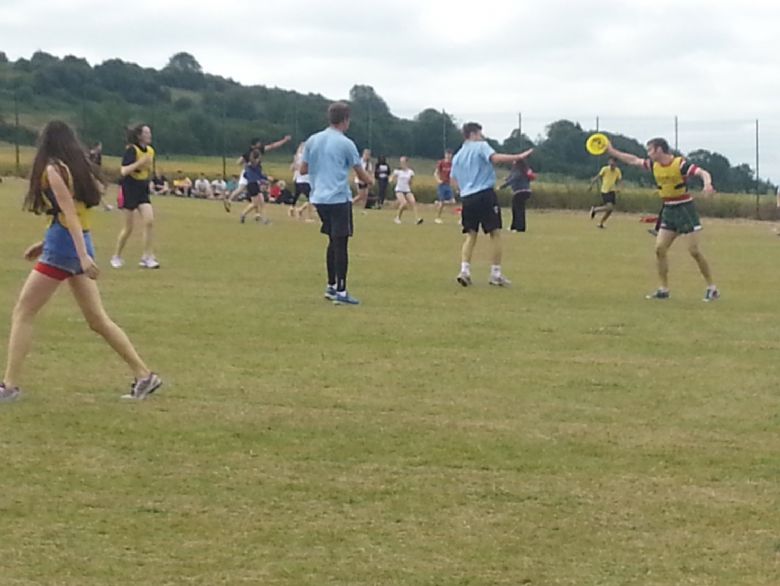 GCSE (Exam outline (AQA)
For students who aspire to achieving a GCSE and/or A Level in a PE-specific area, the PE department provides an increasingly academic route, which is hugely popular every year and creates a firm foundation for further study at university in the ever developing field of sport.
AS/A2 Level (Exam outline (AQA)
Sports Leadership Award
In Year 10, students can opt to take part in the Level 2 Award in Sports Leadership during extra-curricular activities. They spend the whole year developing and enhancing their leadership skills. The Level 2 Award in Sports Leadership gives students the chance to develop their organisation, motivation and communication skills, while also focusing on positive role models in sport, how to mentor others and how to use leadership skills in a variety of settings.
To complete the award, our leadership students participate in 10 hours of volunteering during which they will demonstrate their leadership abilities. This demonstration of leadership makes up part of Unit 1 – to plan, lead and evaluate a sport/activity session.
Students are given this opportunity through their work with Year 7 and 8 students within the curriculum, external primary schools and participation in a variety of events, such as Academy Sports Day, The All Olympics Sports day, Federation events and the School Games.
PE Kit Requirements Uniform list
Sporting Code
As students, your conduct during sporting activities should reflect the school's belief in the principles of fair play and good sportsmanship. Your behaviour should be appropriate at all times and it is your responsibility to ...
let the team captain know in good time of your availability for fixtures and training
if directed, ask permission from your teacher to leave a lesson early and catch up on work missed. It is entirely at your teacher's discretion whether permission is granted so give them plenty of notice.
unless otherwise directed, wear your school uniform or school tracksuit when travelling to and from sports events
ensure you are fully and correctly equipped and that all kit is clean
look after the facilities and equipment used
observe the rules of the sport being played
respect fully and without question the decisions of managers, officials and referees
ensure, throughout a match, that the captain is the sole point of communication between the teams and officials
behave with dignity whether winning or losing and applaud good play
at the end of the match, shake hands with your opponents and the officials and thank them for the game
Facilities for hire
For all expressions of interest for facility hire, please use the contact below:
Mrs E French efrench@prioryacademies.co.uk