A fresh look at politics, philosophy and the arts

Year 10 student George Baker describes how a special extension programme is pushing back the boundaries for Gifted and Talented students.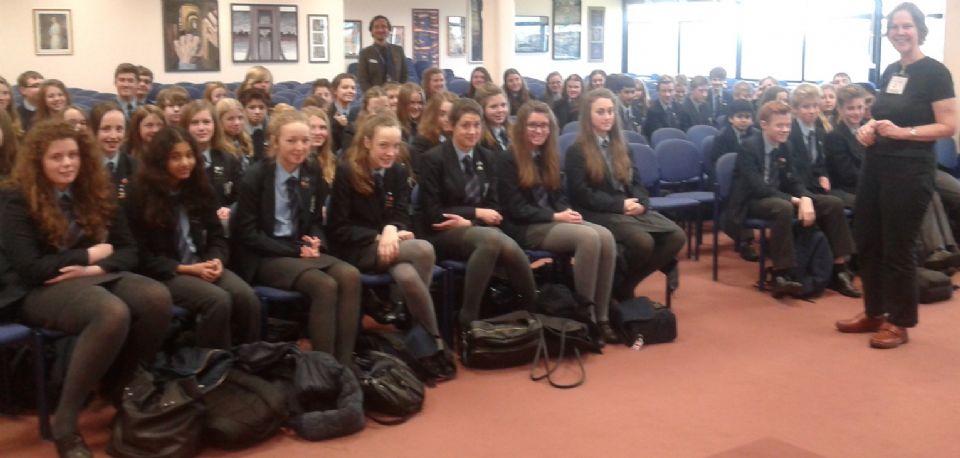 Dr Gallivan is running an Extension Programme this year for selected students on the Gifted and Talented register to help expand on the learning that is done in lessons. Although the programme has been run in other years, this year it is completely different.
The programme runs from Years 8-10, each year group learning new things about three topics you wouldn't necessarily study within the normal curriculum. These topics are politics, the arts and philosophy. A broad approach is taken to each field, and with no set curriculum, topics can be looked at in as much detail as the group desires. With no formal assessment or grades, it takes some of the pressure off and allows you the freedom to express your learning and views.
The programme is run on a two-module timetable; for the first module this year students had one lesson a week on a broad new topic. In the second module, students got into groups to complete a project about what they had been doing within the class. Also, within the second module Dr Gallivan came into the students' lessons and then set them a written question about that lesson, incorporating the topic they have been looking at within their extension groups.
"This term, we have been studying politics, a subject that is normally overlooked in lessons, but that affects our everyday lives," said a Year 10 student taking part in the programme. In module one, students spent time looking at what the word politics means both nationally and internationally and what their own views are. Students looked at what right and left-wing views are, seeing if they sometimes overlap and what both sides are aiming for. Another student said: "My favourite lesson was when we had all been given a topic and prepared a powerpoint on this. Then in the lesson we spent time watching the powerpoints and debating what we thought." This approach means students can really debate with each other about what they actually think and put their views to the test and scrutiny of others.
"The class sizes are really small, giving everyone a chance to put their ideas and views forward," explained another student. This also means Dr Gallivan can come into your lessons to see if the programme is affecting what you do in lessons and what you are looking at within your subjects. Each student is set a broad but personalised question, bringing together what they are looking at within the curriculum and what they are doing within the extension programme. For example, when a Year 10 geography class were looking at Gibraltar Point, the extension students from that lesson were set the question: "In the current economic climate, is it right to spend taxpayers' money on the preservation of Gibraltar Point?"
Students have enjoyed the project-based approach to learning. As one student said: 'We can study these topics in a creative manner, by creating things such as our own party political broadcasts, which allow us to enjoy learning about hard topics." Things like this are created in the second module and allow students to analyse what they have done and put it into practice in a creative way. Last module, students created their own party political broadcasts like those of Labour and the Conservatives. "It helped bring everything together and it was fun. It gave us a chance to show our outside knowledge, what we had learnt and our, often strong, opinions about the subject,'" said another student. The whole thing brought together lots of videos which will soon be available to view on sharepoint, and you can see whether you agree with some of the opinions.
Overall, the group is a great thing to be a part of and pushes students while having fun, equipping them for real life.
George Baker
Year 10
Pictured above: The extension group students in the New Hall with visiting author Cathy Feeny.