Another PPE donation to support the NHS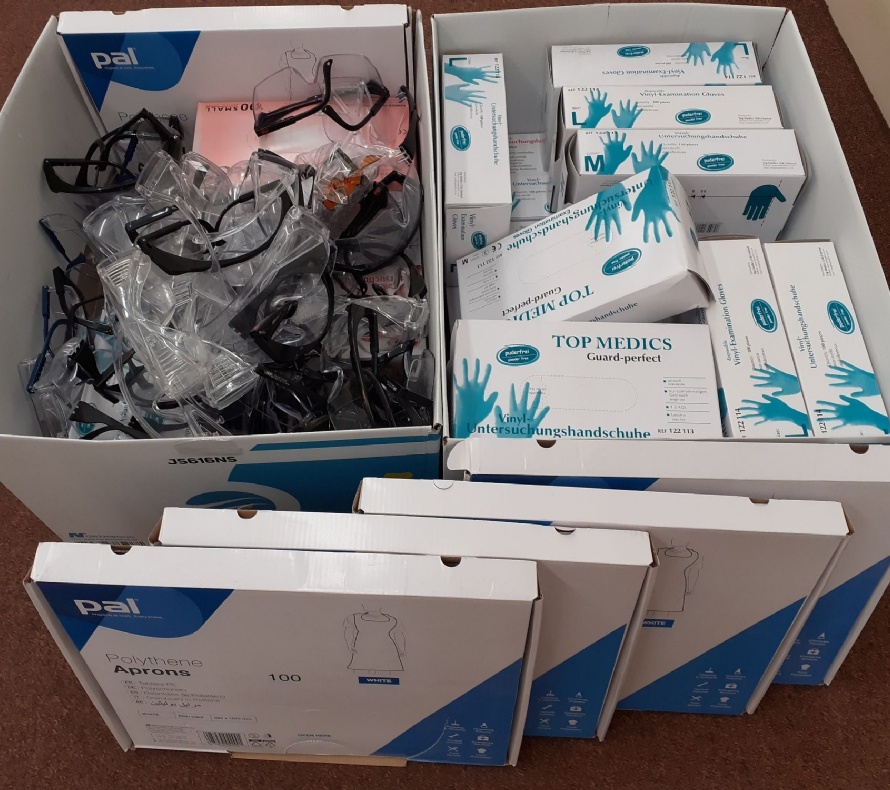 On Wednesday a second and final amount of PPE was donated to Lincoln County Hospital in an effort to support their work in caring for our community.
Last week staff at the Academy initially responded to a specific request to supply a quantity of goggles, but subsequently took the decision to donate remaining equipment to support work in the current crisis.
As the equipment was handed over to a senior nurse, she was most grateful for all the PPE, particularly for the goggles again, which can be reused and surpassed those which they were presently using. She wished to pass on her thanks to both staff and students at the Academy and said it would be distributed where most needed.
Our own thanks to the Science department, Mr M Inman of site staff, for helping senior staff collect the resources before delivery and of course to all keyworkers and carers for their on going work.