Easter Gift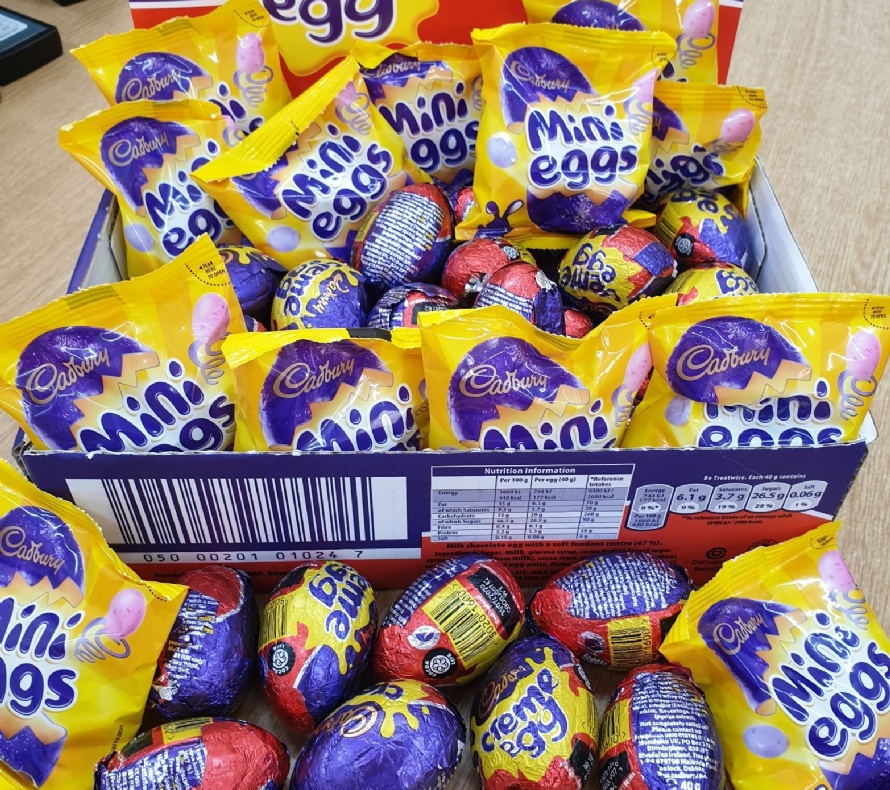 On Tuesday, staff took delivery of a parcel which included a vast amount of crème eggs! This lovely gift was sent from staff at Lincoln University and included the following message in the parcel:
"Happy belated Easter. This is as a thank you for all the support of the students until we can work together again!"
These are much appreciated and will no doubt be shared by staff with students, as we all support each other in these unusual circumstances.