Regional Gymnastics Success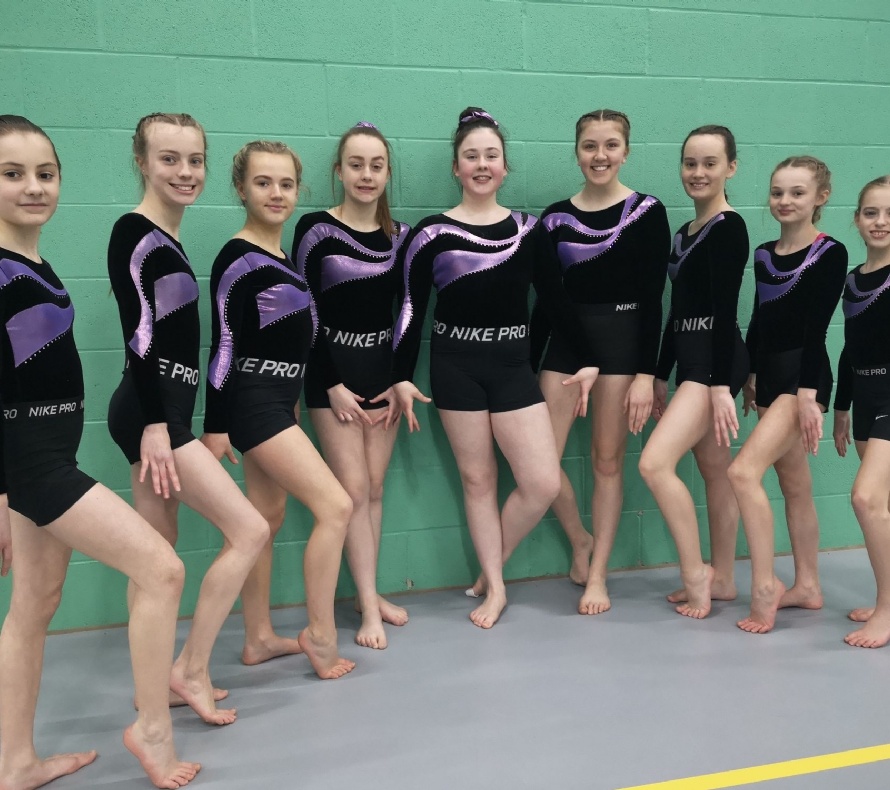 Yesterday evening we competed for the first time in the Regional Gymnastics Schools Acrobatics and Tumbling Competition. We took a team of 9 (having lost a team member to injury on Friday) from Years 7, 8, 9, 10 and 11. We were also joined by two student coaches; Bethan M and Molly H in Year 11 (who did an incredible job and we would not have been able to compete without their expert guidance).
There are two events in which to compete: tumbling, where the gymnasts perform 3 tumble runs (e.g. round off, flick walkout, flick, somersault) and pairs acrobatics floor routine, where the gymnasts have to perform a routine in unison and perform lifts and agilities.
This was our first year in the competition, so our goal was to give it our best, have fun and learn ready for next year. The girls certainly did that and more.
Results for the U14 (Year 7-9 combined) tumbling competition:
Year 7
Amelia S-K: 13th
Darcey S-H: 9th
Year 8
Martha N: 10th
Mia G: 2nd
Brooke S: 1st
Results for the U19 (Year 10-13 combined) tumbling competition:
Year 10
Ellie W: 11th
Year 11
Summer W: 10th
Results for acrobatics pair floor competition:
Year 7
Amelia and Darcey: 9th
Year 8
Martha and Brooke: 13th
Year 9
Grace B and Tamara S: 1st
The gold and silver medalist tumblers and only the gold medalist pair progress to the National finals. I'm sure you will all join us in congratulating all the girls and wishing Mia and Brooke (tumbling) and Grace and Tamara (acro pair routine) the best of luck for the Nationals.