Boarding gets some new guests!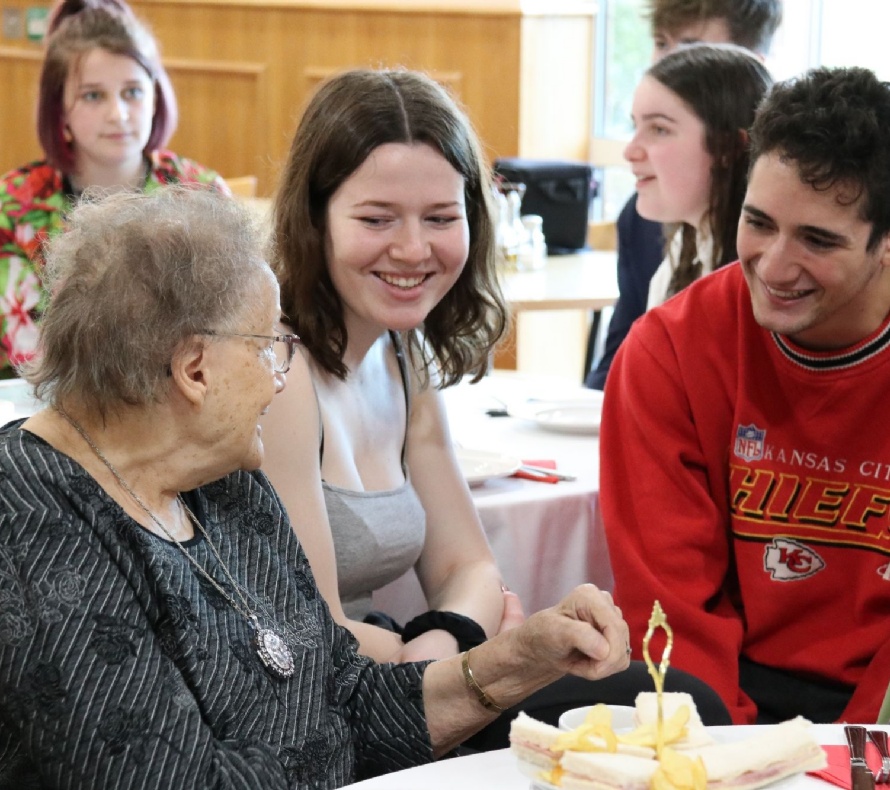 Something that you may not know about Miss Tunnard is that she runs a local charity group called Re-engage Lincoln. It is a charity for people over the age of 75 who live alone and are considered isolated in the local area. Many struggle to walk, have suffered falls and go weeks without talking to anyone. They are picked up once a month for a tea party as well as one off events such as going to the panto! Over time, it is great to see the guests gaining confidence and they really look forward to their Sundays out.
On Sunday she brought the group to the boarding house. First of all, a huge thank you to the boarding staff who made excellent afternoon tea. Secondly, it was great to see the boarding house students engage with the guests, bringing them out of their shells, listening to their stories and enjoying a great afternoon tea too. The guests were amazed by the students who played music for the group, with some even moved to tears! The students were a real credit to the Academy and willingly gave up their free time to spend two hours with the guests.