A top national achievement for our swimmers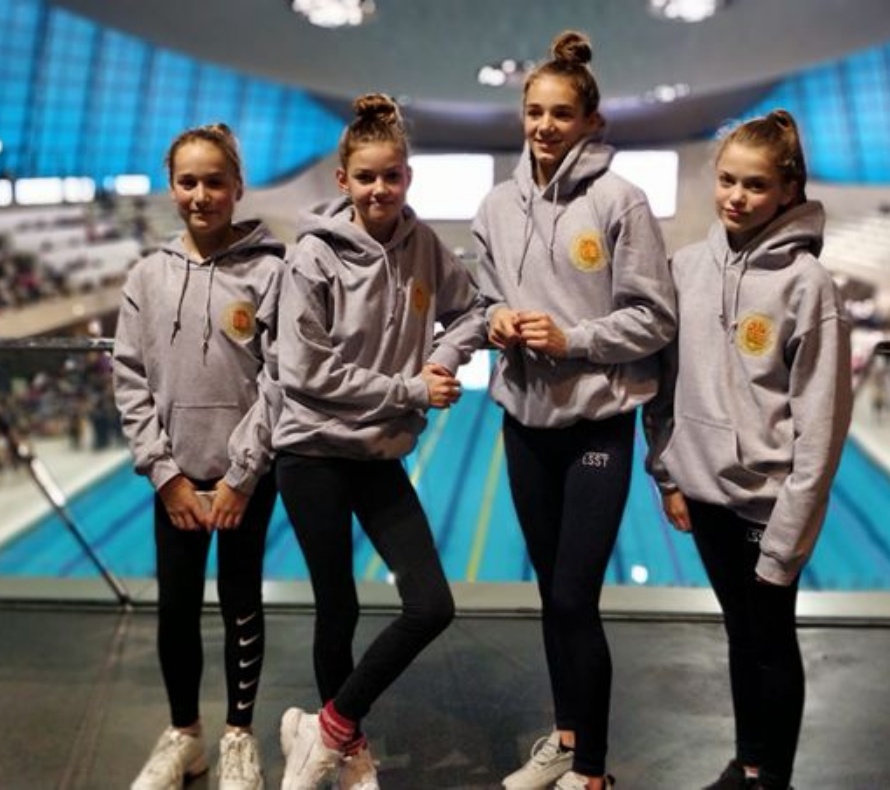 These girls had an AWESOME weekend competing for the Academy at the ESSA National Finals in London.
Katie W stood in the parade to represent our team. Joining her was Mia C, Alexandra B and Hayva A.
Qualifying 16th (2.04.00) in the country for the 4x 50m freestyle relay, they were determined to get the most out of the visit and swim into the top 10 and be in the final.
Last Monday the girls had told Mrs Hopkinson they thought they could get a 2.02 time which would get them into the final. They put in a tremendous effort and got a 2.02.44 placing them fifth!!
The girls and a band of parent supporters in the stands went wild!!!
Other races went on as we waited out the tense moments before our final important swim. They all agreed to shave a bit off each of their times and go for it. It was a huge ask…it would mean PB's all-round and they had already posted a two second faster time.
In Lane 2 Mia dived in using her streamline the longest from her starting position. Lane 0 had a slight lead as they reached the end of the first leg. Alex stormed in and held the lead alongside Mount Kelly, Sheffield Pennistone and Mayflower high from Billericay. Next was Hayva and she swam a fabulous length, still holding the shared lead, and now Sevenoaks were coming through on the far side. Such a tense takeover for all competing schools, as it really was anybody's guess as Katie dived in. We held on and held on but Mayflower had saved an absolute flyer for their last leg. It was all about the finish and that final touch. To the naked eye everyone in the top 5 finished together.
Heartbreakingly we came fifth again, but the top five were split by 0.6 of a second! The girls were devastated at first.
The girls had truly given it their all and were rewarded with a phenomenal time of 2.01.10 and fifth fastest junior girls team in the country and top state school in the junior girls event.
The parents were beyond proud. It was an absolute pleasure to team manage these girls. However, on the warm up in the morning the girls were rendered nothing short of 'useless' after they spotted a certain person training in the dive pool - Tom Daley! An amazing memory for them.