CCF attend the Cenotaph for the Service of Remembrance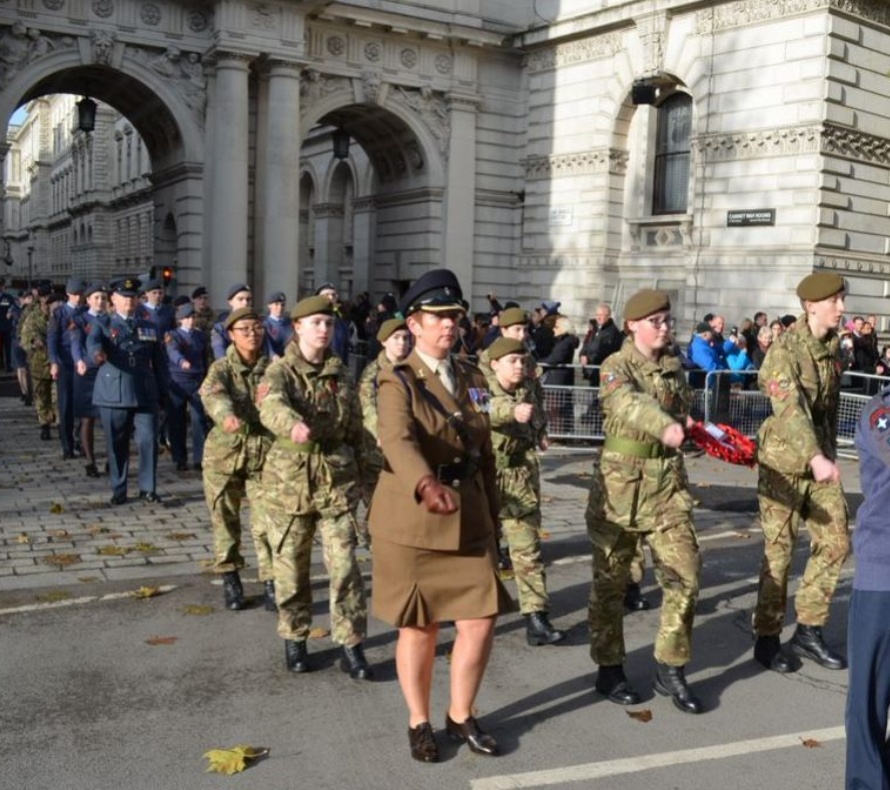 After arriving at the Academy for 0550hrs we started our journey to the London Cenotaph. We boarded the coach and got ready for a once in a lifetime opportunity to represent the Academy in London in front of many veterans, highly ranked officers and members of the public.
On arrival in London, running late and having to change into our parade uniform, and following a slight jog down the road to get to St Charles Street, we formed up and got ready to march to stand in front of the Cenotaph and lay the wreaths for the Priory Federation of Academies CCF. This was done very well by the cadets who presented them. Sqn Ldr Thompson was then asked to lay a wreath on behalf of the Royal Air Force.
The service consisted of us standing and paying our respects whilst also listening to some readings and other formalities. I would like to formally thank Flying Officer Webster for his phenomenal catch of Corporal Alex Dickinson during the service who hadn't eaten enough breakfast! I would also like to mention the RAF Regiment airmen who were positioned to guard the Cenotaph holding very heavy weapons for the whole service whilst not moving.
After parading away from the Cenotaph, we took some photographs as a contingent and then proceeded to go to the RAF Club for lunch which was delicious and well deserved.
We got changed back into our civvies and headed back to the Priory Academy LSST on the coach. All, especially the staff (thank you), exhausted from a great day out.
LCpl Clarke
​
​