CCF Dining Out Night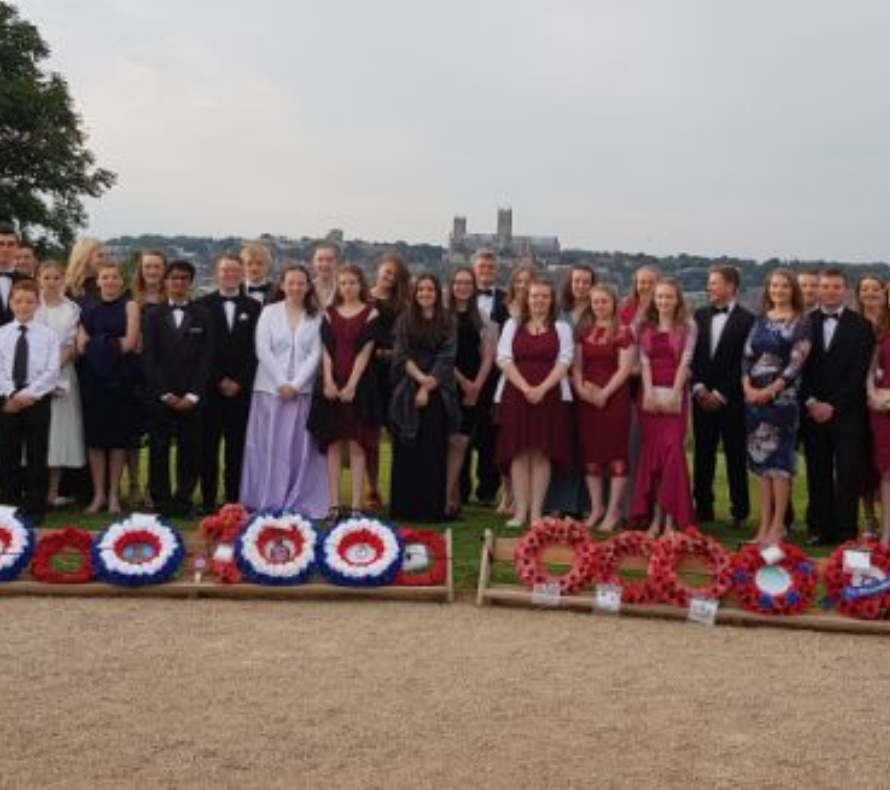 On Wednesday 17th July 2019, the Priory CCF Dining Dut Night was held at the International Bomber Command Centre. Over forty cadets and officers attended alongside the Head teacher, Mrs Hopkinson.
The evening began at 1800 when everyone arrived at the venue, dressed in their formal attire. We were then offered non-alcoholic drinks, just before our tour of the grounds. A guide showed us around the different gardens and various memorials laid there. We then walked up to the spire, which resembled a plane wing. This was surrounded by the names of many people who lost their lives whilst either flying a bomber or working in a station. From this point, there was also a beautiful view of the cathedral.
Shortly after, we made our way up to the dining area, where we were to have our meal. It was a very traditional, formal dinner and we were served three courses from a menu; everybody really enjoyed it.
Next, awards were handed out for those who had really stood out in the past year. Some of these awards included: Best drill and turnout; best shot and best cadet on each of the camps.
The evening concluded with goodbyes from the senior cadets who were leaving, as this was the main purpose of the event. There were also many inspiring speeches read aloud by three of the leavers.
Many memories were made, and we wish all the best for everybody's future.
Cdt Diamond