CCF Army Camp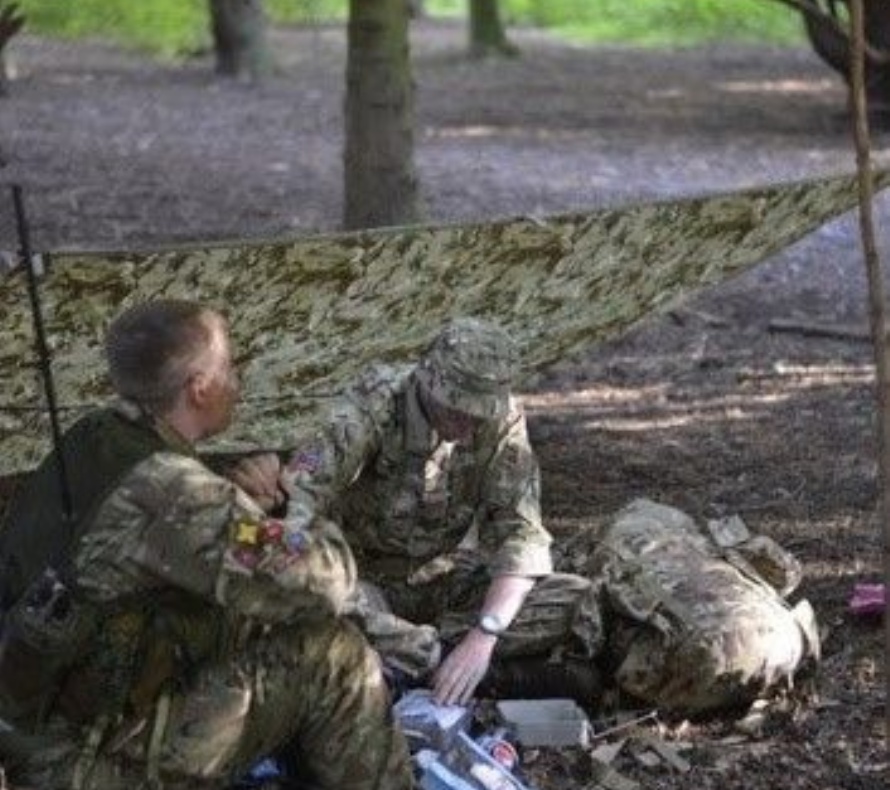 This year, army camp was held at Beckingham training area near Newark. The trip lasted a week and it is safe to say that all of those who attended more than earned their weekend afterwards!
The week itself consisted of many different lessons ranging from section attacks to basic fieldcraft. The days started at around 6am where all the cadets would get up, get dressed in their uniform and march down to the mess (canteen) for breakfast. After this, they would collect their equipment for the day and head to the parade square, ready for the start of lessons at 8:00am.
At the start of each day the cadets would be split into different groups. Those who are senior cadets (Y10s and above) who would do the advanced syllabus and the basics (Y9s) would learn the basic syllabus.
At the mid-week point, everyone was able to let loose as it was a personal development day. The day started with the water activities: sailing, raft building and kayaking. After lunch, everyone moved onto the dry activities such as, team building, orienteering and mountain biking. At the end of the day everyone was muddy and wet, but still smiling.
In the evenings, the camp would put on various competitions. This included military knowledge, drill and the obstacle course. Priory cadets won the Military Knowledge competition. The priory cadets did extremely well in the other competitions but sadly were against some stiff opposition. The camp staff acknowledged the cadets commitment and drive throughout the week.
The week ended with the entire contingent taking part in an overnight exercise. Everyone was split into different sections and put to test all of the skills and field craft knowledge they had learnt throughout the week. The exercise went well and many of the cadets enjoyed working together as a team and sleeping under a basher for the night. This was an exciting week that ended in an exciting way. Everyone passed their syllabus and received various badges during the next CCF session.
Cpl Mullins