CCF Range Day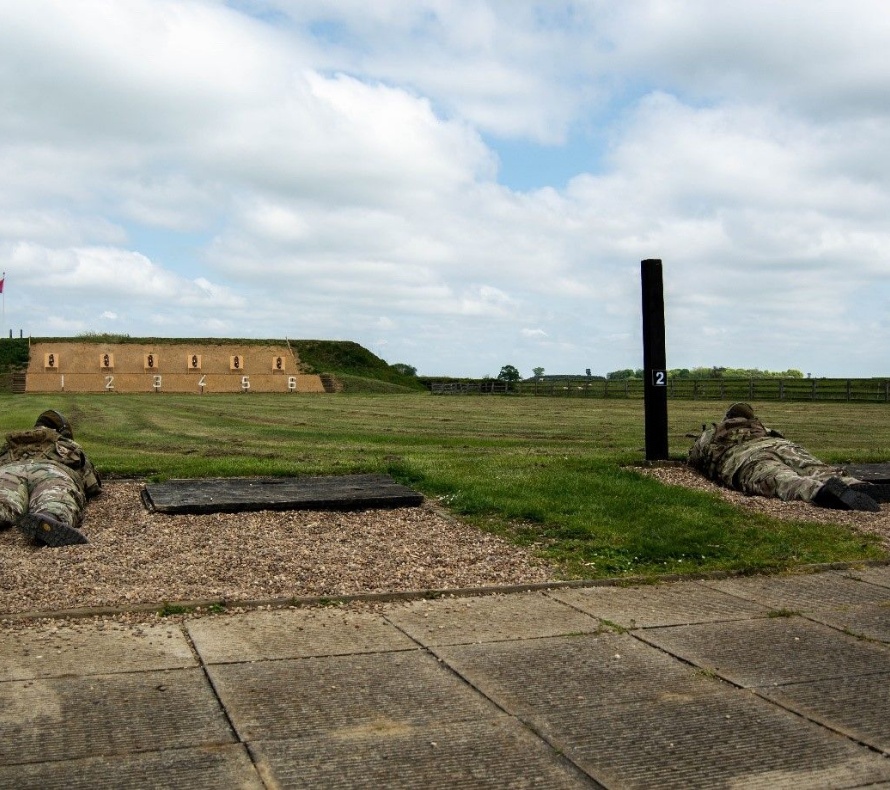 On Friday 17th May, ten army cadets from The Priory Academy LSST, Priory City of Lincoln Academy and Priory Witham travelled to Beckingham' s 100m range.
The day started at 0745. We collected our rifles for the day (L98A2) and got on the minibuses to start the journey to the range. About half an hour later we arrived at the range. We sorted ourselves into the groups that we would fire in (groups of four with one pair). We then went over our marksmanship principles, so we knew where to aim the weapon and what position we needed to be in.
Altogether, there were 900 rounds between us. Each cadet got to fire 3 lots of 20 rounds, each of which were followed by 1 lot of 5 rounds which would be measured and tell us our score in millimetres. The score is worked out by finding the distance between the two furthest holes in a grouping. Most of us found that our groupings progressed with each go, with some improving as much as 500mm! We then patched up all our holes and tidied away at the range before heading back to the Academy where we stripped and cleaned the weapons before putting them back into the armoury.
Thank you to Sqn Ldr Thompson, Flt Lt Huckins, Lt Mullins, Lt Anthony and Sgt Sharpe for making this day possible for the cadets.
Cdt Clarke and Cdt Diamond