CCF Recruit Field Exercise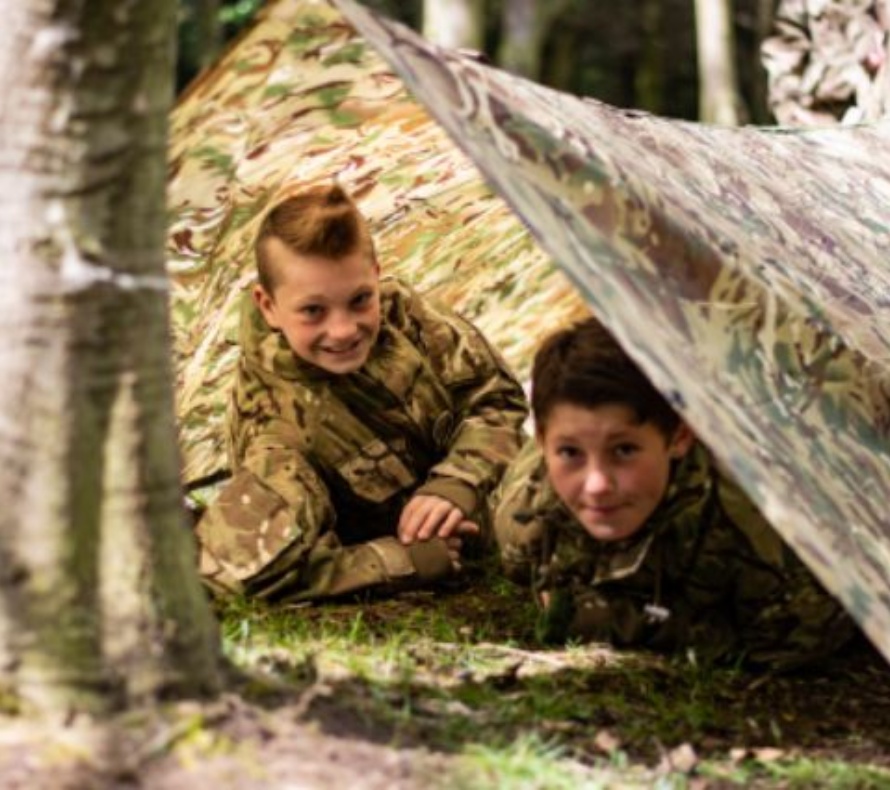 On the 4th May recruits from the CCF went on their first field exercise to Beckingham Training Camp. On this trip the recruits were taught how to live and learn the basics aboyt how to live in the field.
We left the CCF base at 8:10 and arrived at Beckingham Training Camp at 9:00. On arrival the recruits were given a familiarization of the area they would be around for the next day and briefings on what would be happening. The first lesson which was taking place was shelters. This would teach the recruits how to put up their shelters to sleep in for the night. The other lesson which was running was OR ( Operational Ration Pack). This would teach the recruits what the contents are and how to cook there meals. After their lunch, they moved onto Move and Camo and Concealment. Both these lessons taught the recruits how to keep hidden and silent in a wooded area. After these lessons finished the recruits had the evening meal and then started the night games in which the recruits would go and hide in the wooded area and see if they could sneak up on their leaders without being spotted. After these lessons had finished we had a final parade and then it was lights out at 22:30
Day 2
The second day started out with waking up the recruits at 7:30 and making sure that they got their shelter down by 9:20. After they had got their shelters down the recruits went for breakfast until 9:20. After breakfast, we got invited by the Royal Marine cadets to watch them conduct a blank firing exercise where some cadets from our contingent joined in and acted as the enemy force. This was the first time the recruits saw how an exercise works and what you needed to do. When this finished we headed back to LSST and got everything packed away and we did a final debrief.
Lcpl Fearn