Music Festival Triumphs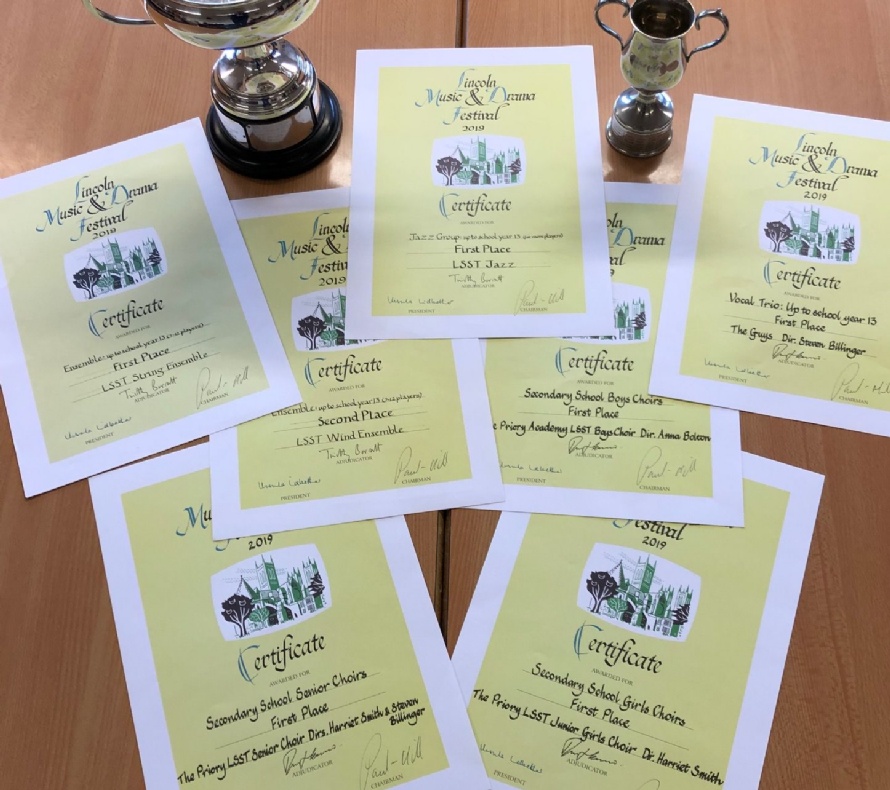 Last week term many of our students/musicians took part in the Lincoln Music and Drama Festival at the Central Methodist Church. It was a very busy week with three Choirs, a vocal trio, String Ensemble, Wind Band, Jazz Ensemble and many soloists attending countless different classes. The festival is a wonderful opportunity for students to showcase their talents, to compete with other local musicians and to gain valuable experience as well as feedback from the adjudicators. The students worked extremely hard with endless hours of practise and rehearsals, preparing for the competition. The results were extremely impressive, with students from The Priory Academy LSST taking 1st place in 19 different classes and 2nd place in 11 classes, as well as taking part in many other classes.
Here are some of the results:
Junior Girls' Choir – First Place, Senior Choir – First Place, Boys' Choir – First Place, String Ensemble and Wind Ensemble – First Place and Second Place, Jazz Group – First Place, Vocal Trio – First Place. Benny G – First, First, First. Theo M – Second. Le Le I – Second, Second. Athena E – First. Amelia J – First. Theo S– First, First, Second. Keira H – Second. Lizzy R – First, Second, Second, Second. William B – First, Third. Alyssa B –First, First, Second. Libby C – Second. George H – First, First. William N – First.