Young Enterprise Awards 2019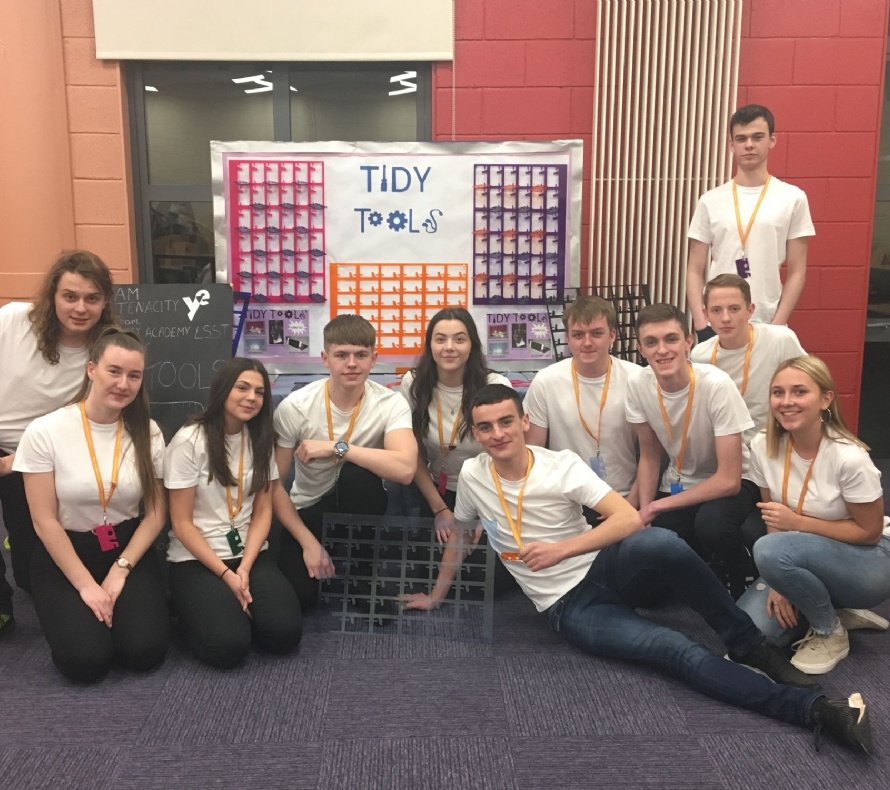 On Wednesday 27th March our Year 12 Young Enterprise team took themselves, their product, 'Tidy Tools' and their trade stand to Bishop Grosseteste University for the County Final of the competition in the hope of being in with a chance to represent Lincolnshire at the next round, the Regional Finals.
The Priory Academy LSST faced competition from 2 teams from Caistor Grammar, 2 teams from Lincoln Minster and one team from Kesteven and Grantham Girls' School. During the evening, the team were involved in building their trade stands, briefings, a technical run through, an interview with the judges from BGU, The Nottingham Building Society, and RU Group and giving their presentation to an auditorium of the competition, their teachers, business advisors, guests and of course the judges.
There were nine awards on offer on the evening and their hard work and efforts led to them winning the Creativity and Innovation Award and Best Company 2019 Runners-Up Award. Sadly not first, but a close second.
The whole team performed really well and the judges made a point of searching the team out after the event to commend them and had some really praising words to share.