LSST hosts Lincolnshire Schools' Oxbridge Conference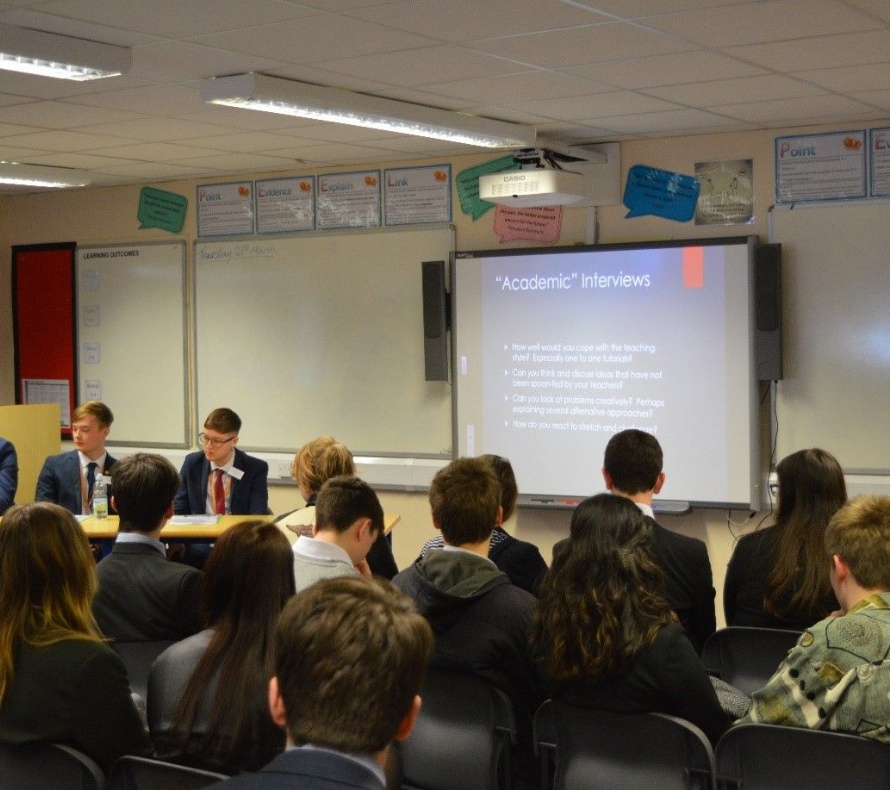 On Friday 22nd March, the Academy hosted our annual Lincolnshire Schools' Oxbridge Conference. Over 550 Year 11 and Year 12 students and staff attended from twenty four schools from around the county.
The Year 11 presentations focused on being an Oxbridge undergraduate, information about studying either STEM subjects or Humanities/Arts and advice on how to prepare for an application.
Year 12 students had a separate programme and could choose from a dozen workshops available during each of the four each sessions throughout the day. Some were repeated to ensure students could attend all those they wanted. Sessions included advice about making a competitive application and preparing for the interview, alongside advice about applying for specific subjects. Staff and current undergraduates from Oxford and Cambridge Universities presented numerous sessions as did many of our current Year 13 who have just been through the application process.
We were pleased to welcome back many alumni who are currently studying at either Oxford or Cambridge Universities. They are always willing to return and support an event they themselves attended in the past. It is lovely to see them and hear of their progress. We are also very grateful to the many staff from Cambridge and Oxford Universities who travel across the country to take part in the conference each year.
The photo shows the popular 'The interview and how to survive one' session – and current offer holders.