England internationals run cricket workshop

Girls from Year 7 and 8 took part in a cricket workshop run by two England Women internationals.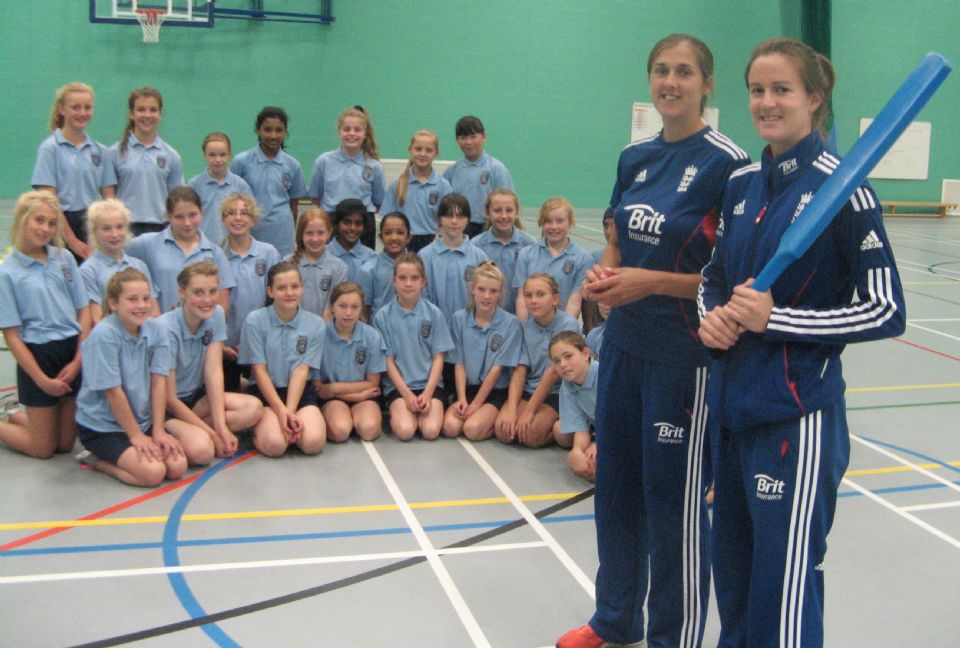 Thirty girls from Year 7 and 8 took part in a cricket workshop run by England Women internationals Jenny Gunn and Lydia Greenway.
The visit was part of the England & Wales Cricket Board's 'Chance to Shine' scheme and saw the two stars run a coaching session in The Priory Sports Centre.
Seven of the England team work as ambassadors for the charitable campaign to promote cricket in schools. Last year, the England Women coached 15,000 girls through Chance to Shine.
"As coaching ambassadors, we take real pride in inspiring young girls to take up this great game," said Nottingham-born Jenny. "It's great that The Priory is involved and we saw some real talent on display."
Jenny and Lydia have both played more than 100 one-day internationals for their country, while Lydia was Women's Cricketer of the Year in 2010.
Mr Pearce, Head of PE at The Priory, said: "I cannot thank Jenny and Lydia enough. They are inspirational figures and I'm sure the girls learned a lot from the session, while also having fun at the same time."
Click here to see a Lincolnshire Echo photo gallery from the event.