Bookbuzz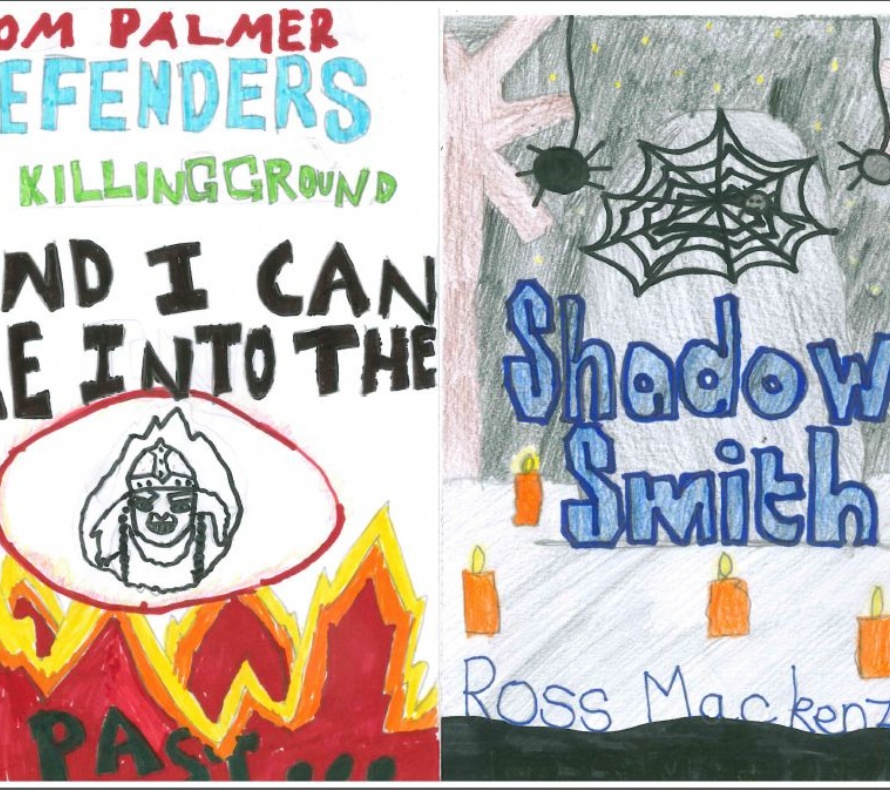 Bookbuzz was a joyful event! All of Year 7 came to the New Hall on the afternoon of Friday 7th December and Mrs Hopkinson introduced our visiting author, Curtis Jobling. Curtis was a really entertaining speaker and had us in stitches! He encouraged us all to keep on practising our hobbies and one day we might be able to do the things we love as a job. He did this with writing and art – not only has he written many books for children, he was the designer of TV shows 'Bob the Builder' and 'Raa Raa the Noisy Lion'. If you would like to see some original artwork he drew while he was here, come to the Library and have a look!
'Haunt: Dead Scared' was the novel by Curtis which was on the Bookbuzz shortlist and more than seventy students chose that one. It is a spooky story about a boy who gets killed in an accident and comes back as a ghost but only his best friend can see him. They have to solve a mystery together and there are some very scary bits in the story, as well as some dark humour. There were fifteen books to choose from on the shortlist, and at the beginning of Year 7 the students had all made their choices and soon received their books to read as a gift from the Academy, so they had time to read them before this event. After listening to Curtis speak we all separated into groups of students and English teachers who had chosen the same books to do creative work based on the books we had been reading. You can see a couple of lovely pieces in the picture above!
Bookbuzz is a celebration of reading we do with Year 7 every year and it is a really positive way to get everybody reading and talking to each other about books. It is organised by the Library but couldn't be accomplished without the hard work of all the English staff and the support of other staff and some older student helpers- a big thank you to everyone involved. We had some visitors from Pembroke Academy this year so it was really nice to meet them and our students made them welcome – well done to Year 7 for showing Curtis and all our visitors how lovely you are. Many thanks also to the Learning Support Department which paid for the books and the Priory Association which paid for the author visit.