CCF cadets fly a Typhoon.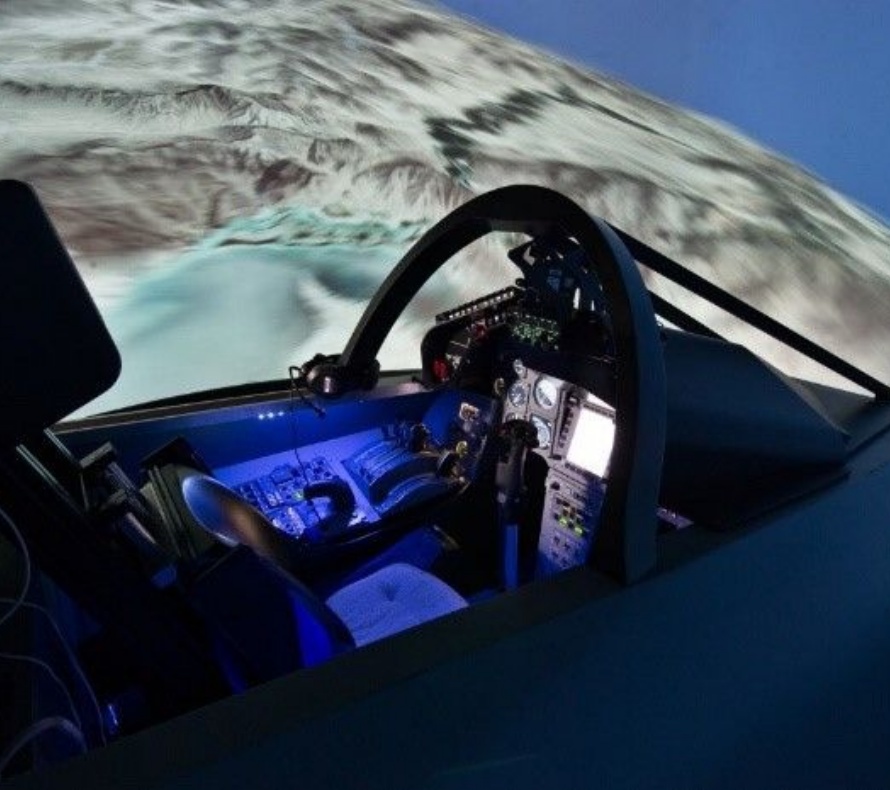 On the 16th of October, four cadets ventured up to RAF Waddington to visit the Airspace Battle Training Centre (ABTC). The ABTC enables the army, particularly artillery, to link virtual scenarios with pilots flying in virtual flight simulators, to create a full scale virtual battle space. This enables training between pilots and ground assets. All four cadets got a chance to fly in both tornado and typhoon fast jet simulators. Two cadets went in the tornado simulator and took turns finding targets and flying and shooting targets. In the typhoon simulators, there was only space for a pilot so there were two separate simulators for the cadets to use. In the typhoon simulators we were shown how to fly the aircraft in various scenarios including low level flying and tactical manoeuvres etc.
The ABTC Flight Sim Trip was beneficial to all the cadets attending, showing them what to expect from training in some aspects of the RAF and into some aspects of the Army. It showed them the capabilities and handling of both the typhoon and the tornado. Particularly with the typhoon simulator it showed the cadets how a modern fighter jet has been designed to allow the pilot to fly the aircraft and operate the weapons system simultaneously, with relative ease. The trip was helpful for the four cadets who attended, all having an interest in an RAF career.