CCF Adventurous Training Week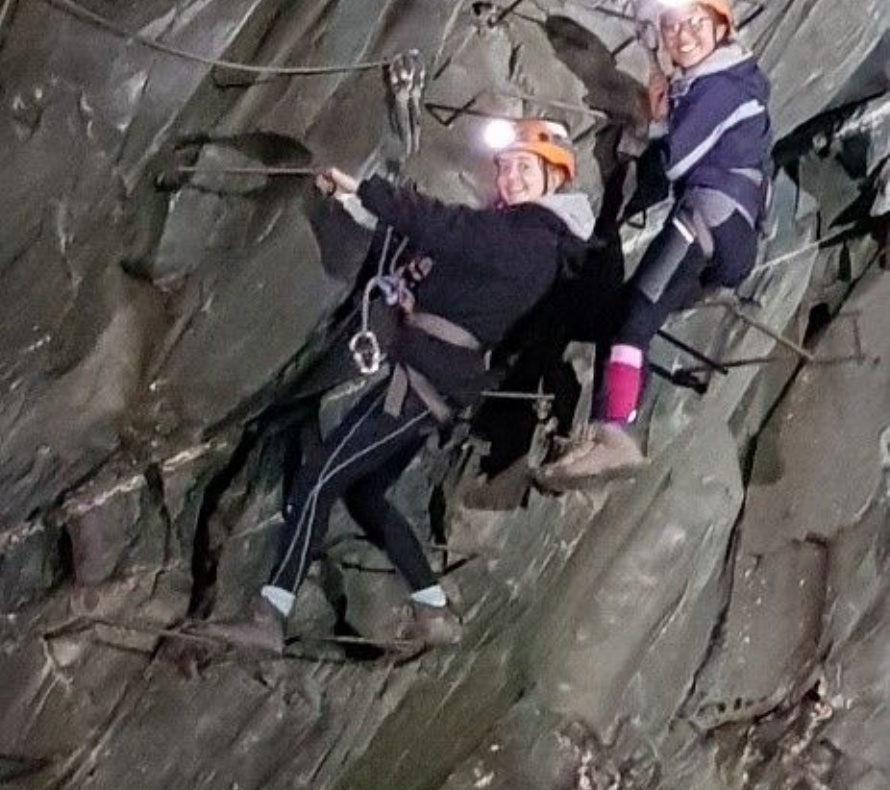 In September, the cadets went to the Lake District for an adventurous training week, taking part in a variety of activities. During the week, it was incredibly windy and there were tents blown over by the wind as well as trees and branches that fell across the road - the tree clearing team was then created. The cadets were driving up a hill when they came across two massive trees that had fallen across the road. Having already cleared some of the smaller trees, all the cadets managed to break and move the two giant trees off the road and onto to river bank, whilst waiting for the aid of the handsaws.
They arrived on Sunday at the campsite and set up all the tents and equipment. The cadets cooked their own food in a field kitchen which was a new experience for them.
The next day was the first day of activities. Some of the cadets went ghyll scrambling whilst the other half went to Honnister Slate Mine to do the Via Ferrata. For ghyll scrambling they walked down a river whilst abseiling down some of the heavy waterfalls. As well as this there were some jumps down the waterfalls too. In Via Ferrata, the cadets scaled a mountain following a route around it. This year everyone took part in the extreme level and this included a wire bridge similar to a tightrope and a cargo net crossing. They also took part in the climb inside the mine which took them around the old Honnister slate mine. The cadets then switched over on Thursday to do the other activity.
On Tuesday they all did water sports on Derwent Waters. This included raft building, canoeing and kayaking. They ended with a race on their rafts at the very end. They then travelled back to the youth hostel where they would stay for the rest of the week. Here the cadets were finally able to enjoy real showers and beds.
On Wednesday, due to the dangerous weather the cadets enjoyed a more relaxed walk around Lake Buttermere. Even then the wind, was incredible and sending clouds of water across the lake and even making Miss Thompson's hat blow away into the lake.
Finally on Friday, as their last day the cadets had a circuit of events in Keswick such as an escape room, climbing, and Puzzle Place which was filled with different types of illusions. They then left the Lake District in the afternoon and travelled back to the Academy. On the journey back there was lots of singing, especially on the party bus which ended the whole trip on a high.