English Schools' Athletics Championships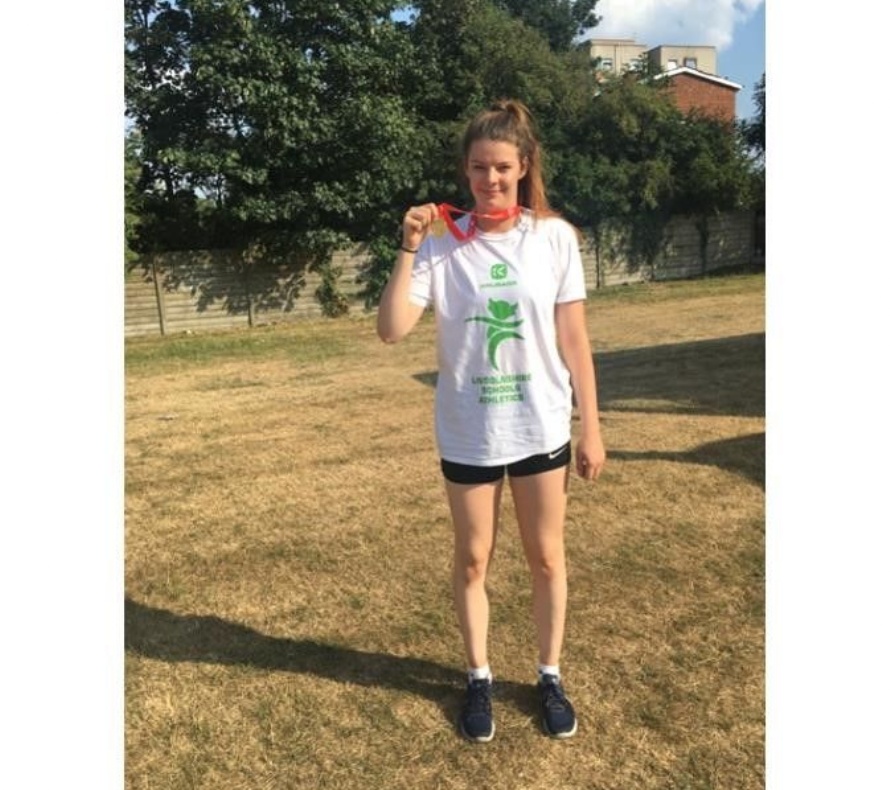 This weekend three of our students travelled to the English Schools' Athletics Championships at the Birmingham Alexander Stadium.

To even qualify for this event, the students have to gain a qualifying standard. These standards are incredibly challenging to achieve and there is a maximum of 25 students in each event. This by default makes them a top 25 student in England for their event. Previous competitors at this event have been Mo Farah, Jessica Ennis-Hill and our own Abbie Donnelly, Catrina Thomas and Daniel Fleming. Once at the championships, the event is run professionally in order to prepare them for the transition to being an adult international athlete. The championships is sponsored by New Balance and they provide every athlete with a free rucksack for their kit. Athletes are required to check in before their event and have to be in the green room to be marshalled out to their event. There is even a parade on day two for all the athletes. They march out in their county teams and we sing the National Anthem. Hannah Molyneaux did not march out with the Lincolnshire team as she had to march with the other international athletes who had represented Team GB this season.

Charlie Smithers in Year 9 competed in the junior boys' 200m. Charlie doesn't belong to an athletics club (as much as I'm trying to persuade him) and only trains at the Academy athletics club. His qualification for this event is through pure talent. He has worked tirelessly for weeks, every lunch time, training hard and focussing on perfecting his sprint start. He finished seventh in his heat and ran a personal best time of 24.10s. Hopefully now he will believe that he has the talent to achieve even greater things and get himself to Lincoln Wellington Athletics Club. Charlie also ran in the heat of the junior boys 4x100m relay, helping them to qualify for the final.

Archie Richardson in Year 12 has had an incredible athletics season leading up to this weekend. Archie was put into the faster of the three heats and is a year younger in his age group than the other senior boys. He ran an incredible 1m57s for his 800m and did himself proud finishing seventh.

Hannah Molyneaux, attending her fifth English Schools' Championships, competed in the senior girls' shot put. Hannah spent last week in Hungary competing for Team GB at the European Youth Championships and finished fifth. This had filled her with confidence coming into this weekend and she won convincingly, putting the shot an amazing 13.41m. No other athlete in the competition threw over 13m. Hannah claimed the gold medal, her fourth gold at this event (the fifth medal is silver).

It was an absolute pleasure to travel with our students and the rest of the Lincolnshire team. I am sure if you see them you will congratulate them. They deserve it.
Mrs Bentley