Y9s learn about medicine and how to drill teeth!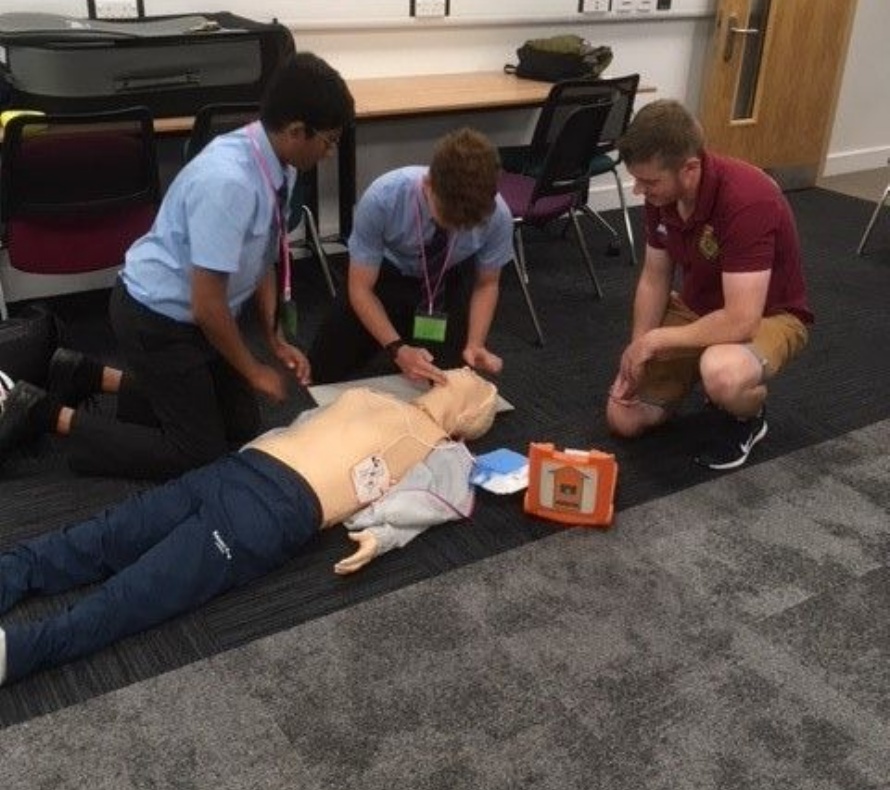 Leeds University Medical and Dental School held a taster day on Friday 29th June in their state-of-the art facilities. The purpose was to give Year 9 students from across the region an idea of the breadth of careers available to them in a health care setting, and the sort of qualifications required to get into those roles.
The visit involved practising lots of practical skills: looking down ears with an otoscope to see if a patient had a perforated ear drum or just lots of wax; learning how to analyse an x-ray or ultrasound image, in some cases to find out what the patient had swallowed; practising CPR and using a defibrillator on a patient who's stopped breathing.
The highlight of the day for many was the chance to use a Moog Simodont Dental Trainer. This is an incredibly realistic device that simulates a dental drill in 3-D. We all got the chance to try and drill out an area of decay, and it included using a mirror for hidden features and even the noise of the drill itself. Fortunately there was no patient to scream when we got it wrong!
The day was a great success. We had a great time and we are all now aware of the range of jobs we could look at in the future, including ones we didn't know about before, such as audiology and radiography.