It's a Knockout is a knockout!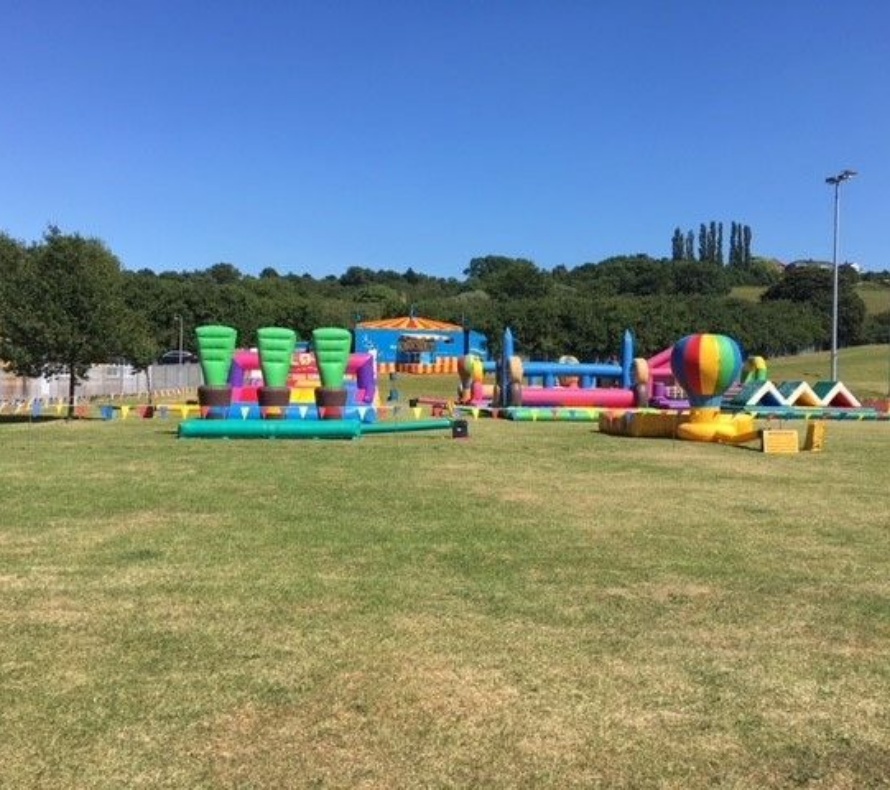 On Tuesday 26th June over 200 students took part in an It's a Knockout fundraiser for Help for Heroes. Help for Heroes supports those with injuries and illnesses attributable to their service in the British Armed Forces.
The students had a fantastic time, as did staff after school, and got soaking wet as they tackled various courses in order to gain victory for their team. Over ten bottles of washing up liquid were used and numerous litres of water to ensure the courses were difficult to tackle. The staff from Graham Fisher's International It's A Knockout were also on hand to provide light entertainment and we would like to thank them for helping to support this cause.
Whilst the winning teams on the day should be very proud of themselves, all those involved should be too as approximately £1,400 has been raised for Help for Heroes.
Well done everyone!