Sixth Formers sign up for engineering placements

Please enter an introduction for your blog post here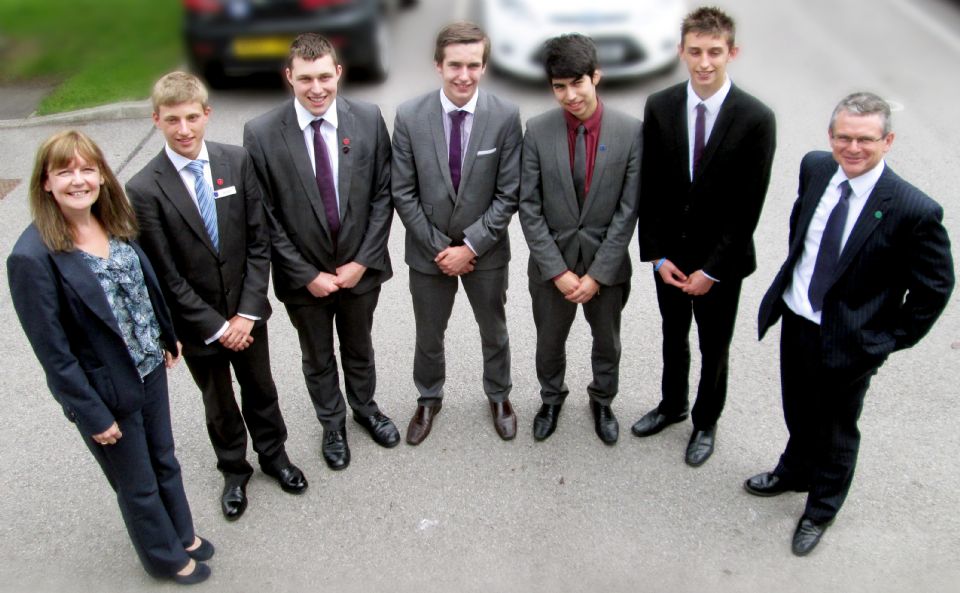 Following last year's success, a group of students from The Priory Academy LSST visited Morgan Tucker in Newark ahead of their work experience placement this summer.
Each student will spend two weeks working and learning with the company, rotating through different teams and gaining experience in several disciplines.
This experience is invaluable to students and has previously played a large part in achieving a university placement.
Managing Director Matthew Tucker, who met the Priory students with HR Manager Jennifer Bort, said the firm strongly believed in investment in youth, giving young people the best possible chance to excel in the engineering industry.
He added: "We hope to inspire each student and help them develop the skills needed for their future career in whichever engineering field they may choose."
The 2013 students - George Edwards, Daniel Davey, Scott Jones, Carlos Marquez and Daniel Grice - are pictured above with Mr Milner (Maths) and Mrs Sharpe (SIxth Form).