RAF 100 Baton Relay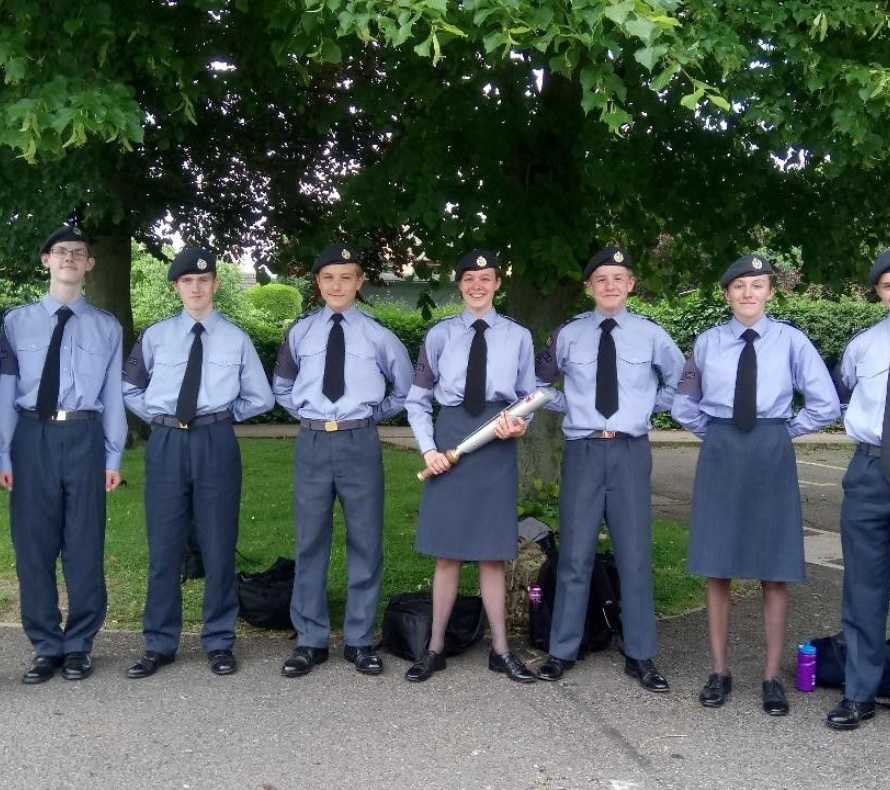 On Thursday 14th June , seven members of the CCF Priory Academy from Priory Witham and Priory LSST took the RAF100 Baton on an arduous march from Priory Witham Academy to Waddington All Saints Academy – a total distance of 6.6km. One of the RAF 100 Baton Relay's main aim is to INSPIRE young people and these cadets certainly played their part in this.
The baton arrived from RAF Cranwell at Priory Witham at 1000 and was presented to an assembly of Priory Witham Year 9s, CCF and Air Cadets along with students from the Jon Egging Trust. After a presentation on the Royal Air Force and the aims of the RAF100 Baton Relay, the baton was taken around the academy track by members of Witham Year 9 and CCF Cadets.
Once finished Priory LSST and Witham CCF members were handed the baton to march from Priory Witham Academy to Waddington All Saints primary academy. Great credit should be given to the cadets as it was a fairly breezy warm day but all made good steadfast progress along Brant Road and up the long Station Road hill into Waddington. At All Saints Academy the cadets handed the baton over to the primary school children, who gave a loud cheer to the cadets as they left the hall.