Mastermind Champion 2018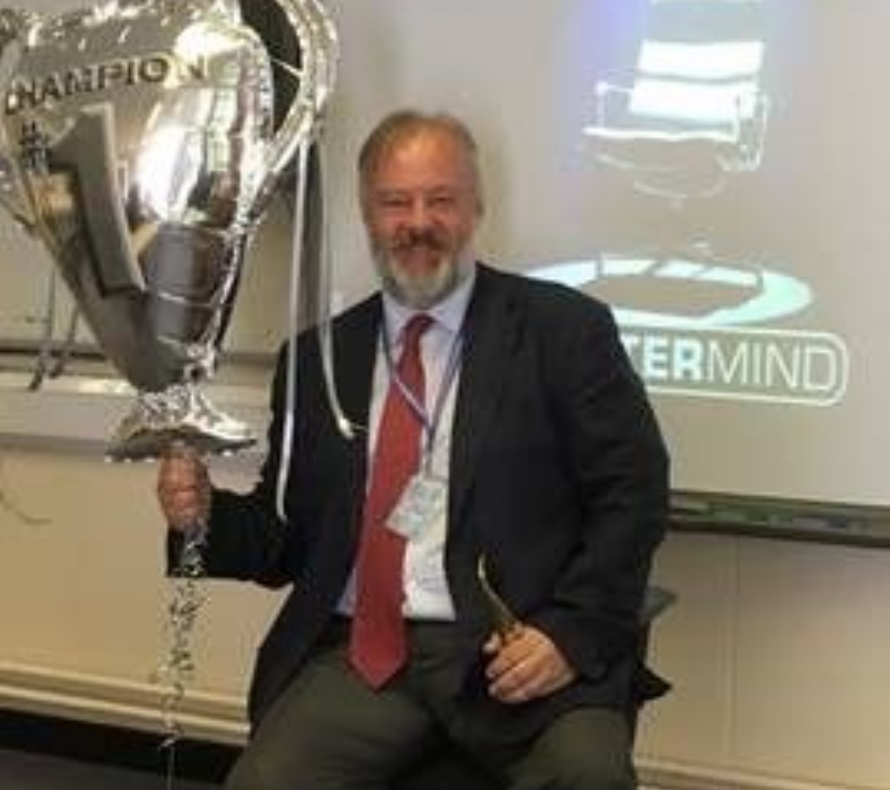 We are pleased to announce Mr Rees as our Mastermind champion for 2018! It was a closely fought contest with all contestants scoring highly in their specialist subject area and with Mrs Hopkinson kindly asking the questions. Mr Stones and Mr Sleight scored 10 points with their specialist subjects of Japan and Lincoln City. We have been informed that Mr Stones was so dedicated with his revision that he was revising minutes before! Mr Taylor and Mr Rees then scored 11 points with their subjects of Liverpool and the Vietnam war. The tie break of how many metres Steep Hill is was asked and Mr Rees was the closest. The picture above shows him with his prizes!
Thank you for your support. It was an enjoyable event and one we hope to repeat next year.
If any of you would like to reply with what you think the tie break answer is please feel free and we will award a prize to the closest.
Kind regards,
Your Enrichment Team