Cologne Adventure for Y9s and Y10s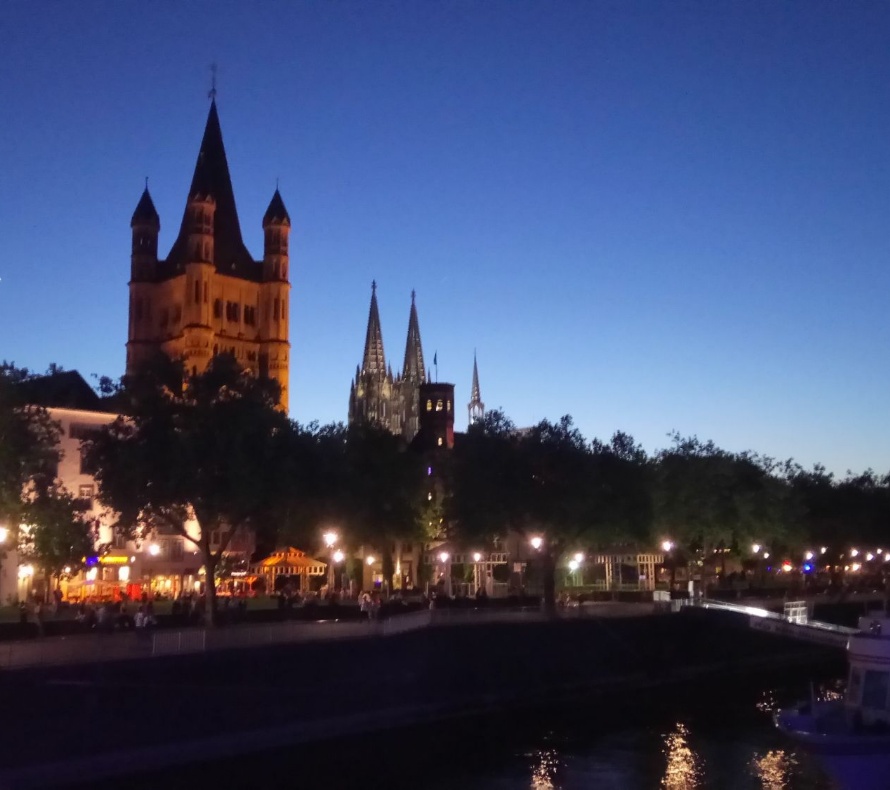 From the 4th to the 9th of May 50 Year 9 and 10 students went on a trip to Cologne, Germany. After a long and tiring coach journey, we arrived in Cologne on the Saturday and set about exploring the city centre. Everyone was in awe of the beautifully intricate spires of the cathedral and we all enjoyed the sunny weather. We were then given a two hour long tour of the city and, despite being rather exhausted, we were still all fascinated by what our tour guides had to say.
The next day we set out to discover some more of the Rhineland. We visited the very scenic Marksburg Castle and were given a tour in German. We all did our best to understand what our guide was saying and I think, on the whole, we were quite successful. That afternoon we visited a lovely little town called Boppard. Here we followed a town trail and, due to the heat, we were all extremely grateful when Mrs Rees offered to buy us all ice creams! A little later on, we went on an evening walk around Hiroshima Nagasaki park in the green belt of Cologne where we all enjoyed relaxing in the early evening warmth.
Monday morning saw us all heading out to the Sommerrodelbahn Tobogganing Centre in Altenahr. For many this was one of the highlights of the trip and was a lot of fun! This was followed by a visit to Bonn where our navigation skills were tested as we followed German directions around the main landmarks of the town. We were then shown a stunning new view of Cologne when we went on an evening river cruise of the Rhine.
On our final day in Cologne, we first visited the Ludwig Museum of Modern Art. This required us to view art in a slightly more imaginative way and some pieces made us think about things in a new way. We were then given some free time to wander around Cologne and to get lunch before visiting the Lindt Chocolate Museum. The guided tour here was much enjoyed by all as many free samples were available! We were then given one final opportunity to walk round the shops of Cologne. Our trip ended with an evening meal at the Hard Rock Cafe before we got back on the coach and headed home.
On behalf of everyone on the trip I would like to say a huge thank you to all the staff involved for providing us with such an incredible opportunity and an excellent trip. Danke schön!
Harriet