Science Ambassadors learning to teach!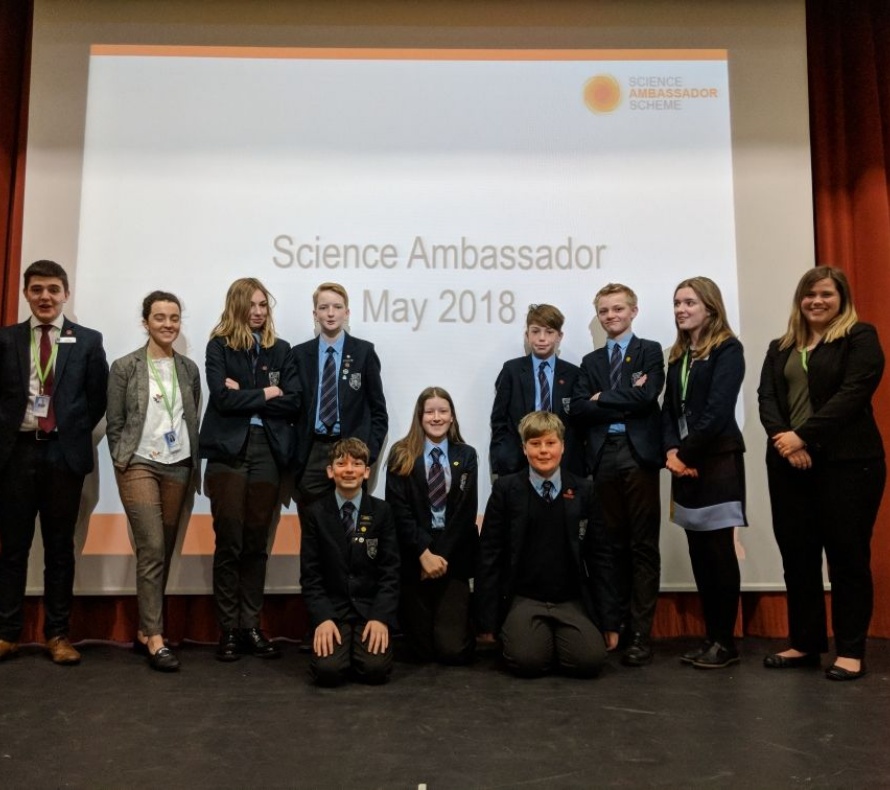 On Thursday 3rd May, a group of four sixth formers travelled to The Priory Witham Academy to take part in a Science Ambassador Day, led by the Institute Of Physics, aimed at introducing Year 8s into the world of teaching science.
As STEM mentors, our job was to facilitate a group of 8-10 younger students to complete various physics experiments which would lead to a presentation to the rest of the group at the end of the day. We could have never imagined the amount of experience that we would gain from one day, but fortunately we were proven wrong.
Not only did we help to encourage the Year 8s to complete a series of tasks, Jess and Emily also had the opportunity to do a presentation to the group about different presentation skills, including knowing your audience and how to give a presentation with confidence.
This whole experience was done to train Year 8s to teach the same content to primary school children (Year 5) in the upcoming weeks, so they can act at STEM mentors to the younger years.
Not only did this help to gain experience in Physics, it also helped with our confidence in talking to a group of students, as well as supporting other extra-curricular activities within the Academy, like the Introduction to Teaching scheme.
Sixth Form students
Millie Meyrav-Lawless
Deputy Head Boy Joe Haigh
Jessica Hulton
Emily Jago