Team Alpha are County Winners!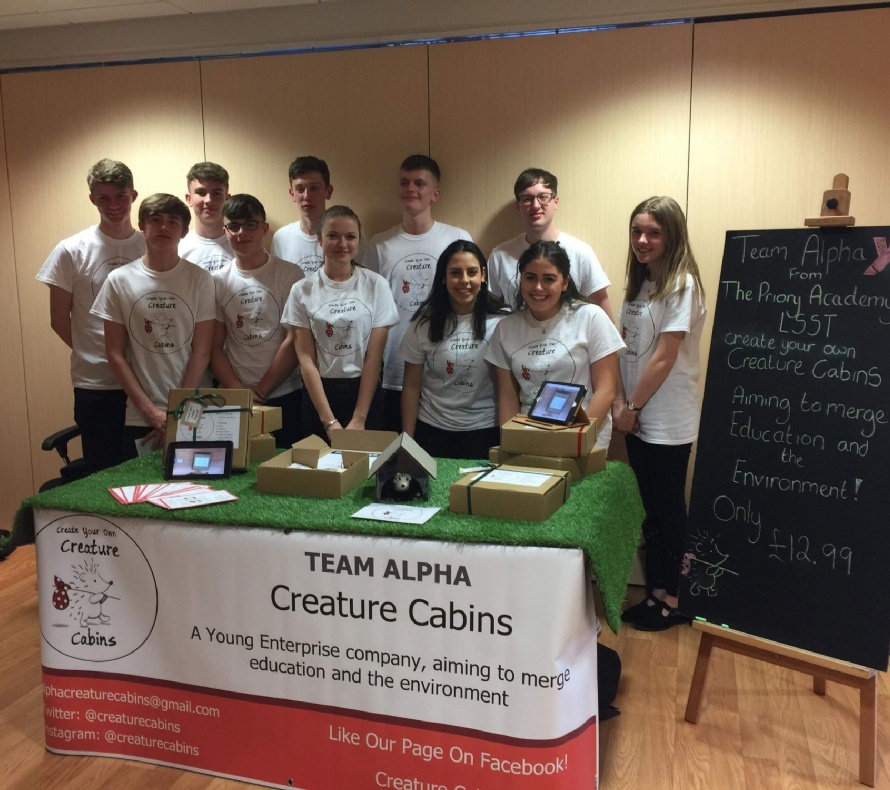 Thursday 19th April 2018 saw the 12 strong Young Enterprise team, Alpha, attend the Young Enterprise County Final at the Showroom. The hotly contested event showcased the entrepreneurial skills of eight teams from the area all desperate to take home the title of County Winner and move forward in the competition to the Regional Final.
The atmosphere was tense, the wait agonising, while the judges deliberated their decisions.
In total elevn awards were up for grabs. While each one was announced we waited with baited breath for 'Alpha' to be called out... and it was, with the team picking up the Health and Safety and Environment awards. Although the glassware is nice, there were still two awards remaining: Runners Up and Winners. Mrs Cavill and Miss Blackman are probably now arthritic from their enthusiastic finger crossing as they hoped that 'Alpha' wasn't read out for the Runners Up award. Yet they are pleased to say that the pain was worth it, as this was given to the team's closest rivals and at this point they tried not to squeal in anticipation of the winners being announced. Obviously this went to team Alpha, and deservedly so!
The team's tenacity, resilience and pure brilliance saw them fight off the competition in a very tightly contested competition. Now team Alpha are looking forward to the Regional final on June 20th.
So who are Team Alpha?
Led by Alfie Lewis, Managing Director, they are:
Emily Jago
Jordan Knapp
Imogen Steiner
Roya Banki
Finlay Beresford
Sophie Fox
Craig Hockenhull
Tasneem Mahfouz
George Marshall
Gregor Hinchliffe
Ryan Morris