Leicester University - Medicine Calling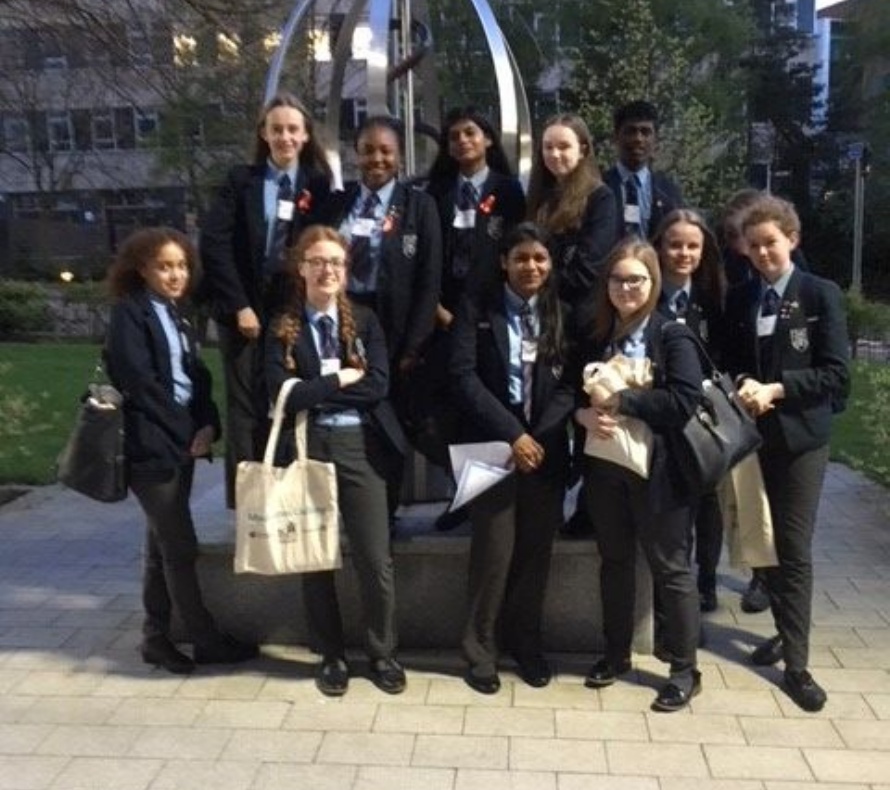 At 3.30pm on Wednesday 25th April, twelve Year 11 students, all with aspirations of becoming doctors in the future, set off for Leicester University Medical School. They were taking part in the 'Medicine Calling' evening, hoping to find out more about the medical profession and what universities are looking for in a successful medicine student.
The particular focus for the evening was the medical specialty of Psychiatry, with excellent presentations by members of the faculty who also practise in this field. As well as lots of detail about the role of Psychiatrists, we were given case histories of real patients who had been successfully treated by the doctors. The range of issues that individuals can face and the variety of treatments available to the practitioners was amazing.
We had the opportunity to talk to current medical students as well as course providers during the refreshments break, which gave us all chance to ask any questions we wanted. Once supper was over, we separated into groups to experience an interactive case-based workshop, looking at the assessment, diagnosis and treatment of psychiatric illness. This was really interesting and provided us with a great insight into the reality of psychiatry.
After a final summary from our hosts, we left Leicester to return to the Academy. Although we didn't get back until after our usual bed-times, everyone agreed it had been an enjoyable and informative evening where we all learnt something about Medicine and the specific field of Psychiatry.