CCF Basic Recruit Training Camp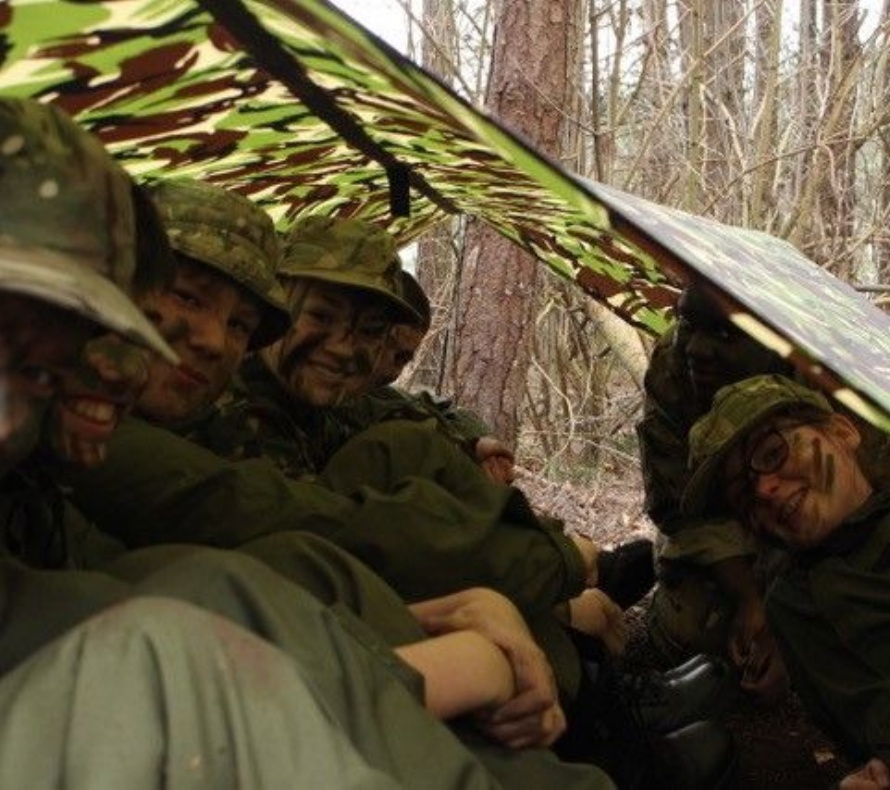 Year Eight students from across the Priory Federation of Academies have once again had the opportunity to take part in an intensive four-day training camp this year in order to prepare them for entry into the Combined Cadet Force. The camp began with two days of classroom-based learning at both the Priory City of Lincoln Academy and the Priory Academy LSST covering the core areas of the RAF and Army syllabi, including military knowledge, fitness, first aid, teambuilding, drill and fieldcraft, following which the recruits deployed into the field at RAF Cranwell to complete a basic fieldcraft exercise and continue their introduction to the CCF.
Over the course of their weekend in the field, the recruits participated in a range of activities and lessons, including movement with a weapon, camouflage and concealment, nightline, the duties of a sentry, and patrols, amongst others, led by both staff and senior cadets. The recruits were also taught how to construct a shelter and to cook their own meals from a ration pack, both of which they put to the test over the course of the exercise. The camp was another great success for the CCF and it was wonderful to see so many enthusiastic young people working together and putting their new skills to good use. We hope to see many of them continuing their training with us for years to come.
A big thank you to the staff and seniors that gave up their time to support the new recruits on this training camp.