A musical masterclass!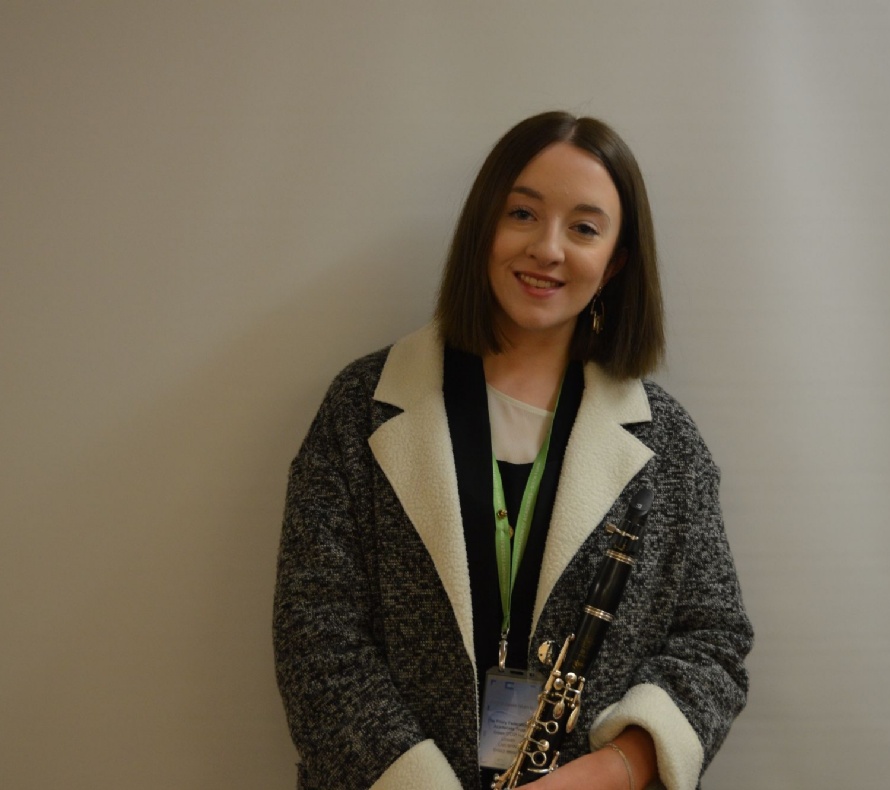 Madeleine Maynes took her Clarinet Grade 8 Jazz examination with Trinity on Thursday 15th March at the Mile Cross Centre. It is very rare for a student to gain full marks in a piece during a practical exam; Madeleine achieved full marks in all three of her pieces and her technical study. This is extremely rare! In the overall examination she got a total of 97 out of 100 - an amazing result! The examination representative made a special 'phone call to her teacher, Mr Thaxter, as she had never seen such a result before. Madeleine said "I receieved a 'phone call last night from my teacher and I was shocked but really happy with the news." She is planning to study Music at Newcastle University next year. We think they will be very lucky to have her. We look forward to hearing about many more musical successes within the Academy. Well done, Maddy. We are very proud of you.
Jago Onians and the Year 13 music group.