Holly takes part in Future Chef National Final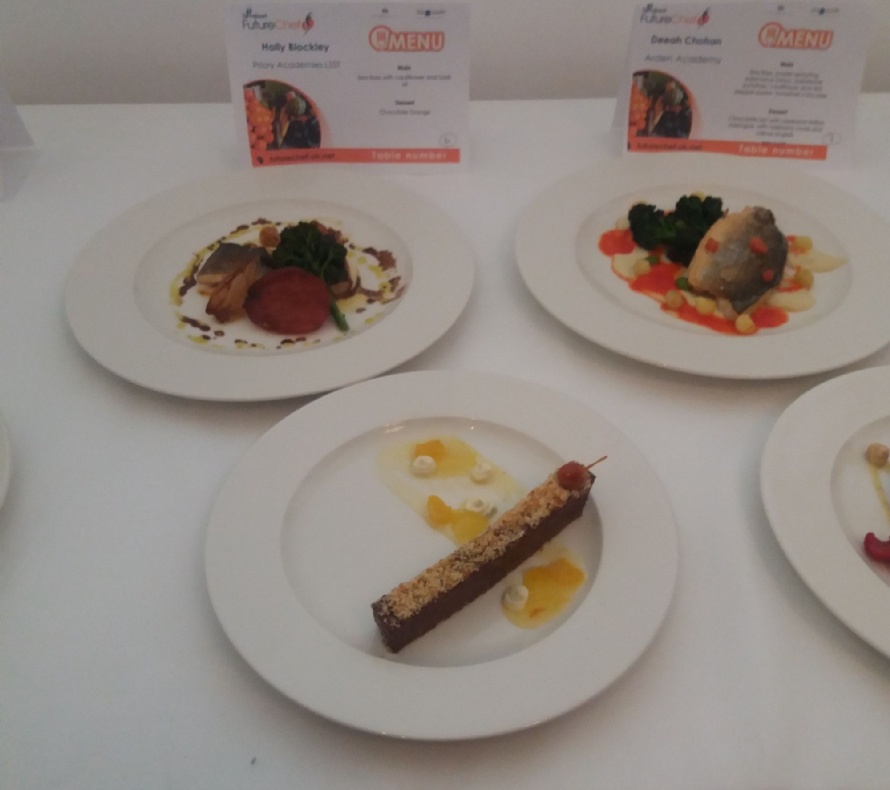 On Monday 12th March 2018 Holly Blockley attended the Future Chef National final at the Westminster Kingsway College London. To get to the National Final is an amazing achievement in itself. This year a record 12 150 students entered the competition across the country. Holly successfully made it to the final twelve, representing the East Midlands region. She was the only returning competitor from last year's final, which could have proved to be an advantage as she knew what to expect. At the same time it was a disadvantage, because the judges could pay her more attention.
For the second year running we have experienced chef mentoring issues. Holly and her mother had been working tirelessly to produce a two course menu consisting of a main and dessert from the designated shopping basket. Mark Heirs had been in contact with Holly via email to offer his support and ideas. Four days before the event Holly went through her dishes with Chef Steve Deakins and a colleague from Gather and Gather food services.
Preparation was not the best, but Holly was determined to make the most of her opportunity and not use this as an excuse. She held her nerve on the day and cooked her heart out. The standard of cooking from all of the contestants was amazing. It was a truly difficult task for the judges to assess the contestants' dishes. The calibre of judges was extremely high this year and included Rick Stein. Unfortunately Holly didn't place this time but she has gained more valuable experience. She still could participate next year if she wants to. Time will tell.