Sixth Formers interviewed for Look North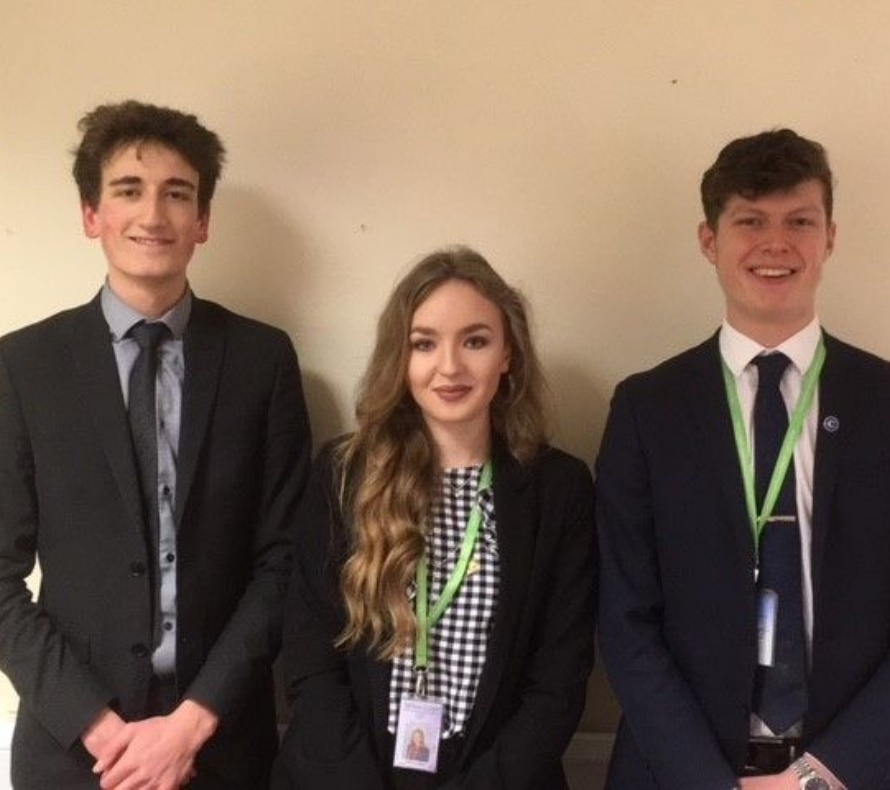 Three Sixth Formers were interviewed by Sarah Walton from BBC Look North recently. The focus of her interview was on Lincoln University's bid to open a Medical School and touched on recruiting GPs, particularly in the Midlands.
Daniel Volak and Robert Walters (Year 13) took part in a GP work experience placement scheme for 'Aspiring Doctors' last year. The Nottingham University scheme aims to support students in gaining an accurate picture of General Practice. It involves a 5 day structured placement to give students' valuable observational experience and understanding of the work of GPs and other healthcare professionals in general practice. Pre and post placement workshops at the University support the students' preparation and learning whilst on placement.
Robert commented 'the work experience provided by Nottingham University gave me opportunities that otherwise wouldn't have been possible. I was able to spend 3 days in a GP medical practice, allowing me to experience first-hand the activities and difficulties within an NHS establishment. Shadowing a GP was invaluable as I was able to observe consultations, understand the doctor-patient relationship and understand what makes a good doctor.'
Molly Loonam (Year 12) is due to take part in the scheme this year, she says 'as well as securing lots of valuable experience from the scheme, I also hope to have the opportunity to ask all of my questions directly to someone who has been through the whole process themselves. I understand that there is a significant difference between the theoretical ideas of what being a General Practitioner involves and the practical skills and challenges that you would have to face, therefore I am hoping for the scheme to be insightful by giving me the experience I cannot gain through simply reading and research- something I am very grateful for'.