Glastonbury Goes Global success for linguists!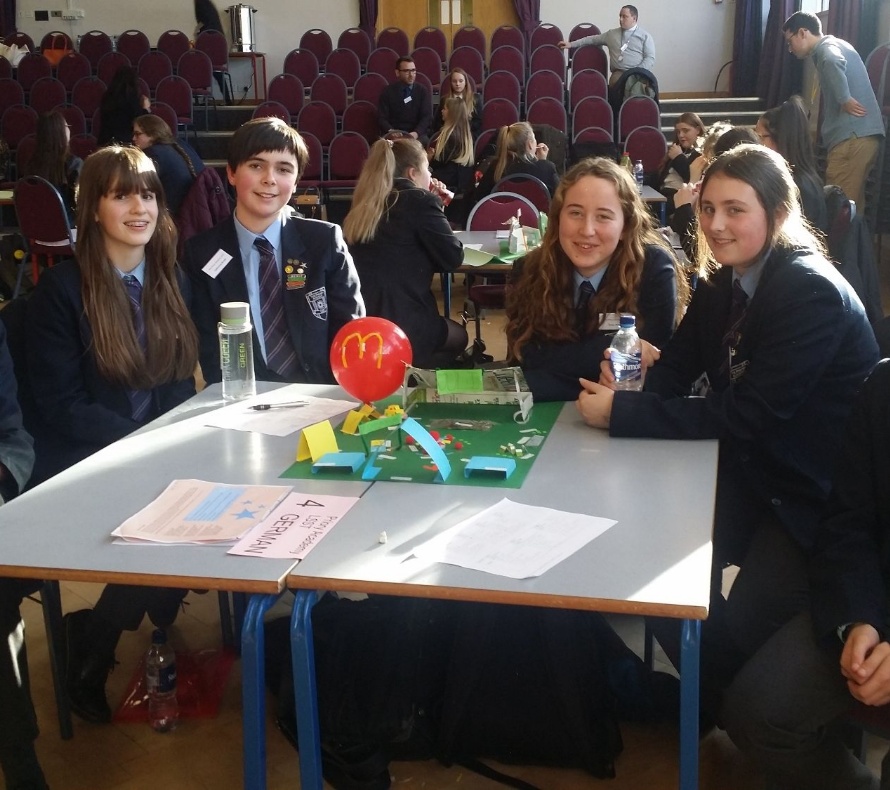 On Wednesday 7th February, a small team of six motivated dual-linguist students travelled to Mansfield to partake in a Business Language competition. We left the Academy around 7.30, and after a few wrong turns and a lot of jokes, we arrived safely and very excitably at the venue - Joseph Whitaker School.
Once we were settled at our tables, the morning began with icebreakers and speeches from fluent foreign language speakers who were very inspiring and set the atmosphere for the event. All the schools were mixed around and after a few(awkward!) introductions, everyone was happy and we took part in a Eurovision contest... however the teachers won against roughly 42 other students... Oops! There was a guest speaker who also came in and gave a small talk on events management and how he used languages in his career of band events etc. This had the whole room buzzing with business ideas which was useful because once he had finished, the tasks were explained and we were off!
Overall, there were five tasks to be completed with set deadlines which meant that our team had to allocate jobs and time slots which worked very well. The stress of it all and the laughs that we had were the pushing factors through the day. Our tasks were as follows: Set up si German interview questions that you can ask a fluent german speaker (who came round later and we had to record his answers...) ; Create a 30 second radio jingle to be performed in front of the hall ; Produce a model on A3 card that shows the set up of our 'Glastonbury Style' music even which had to be labelled in our chosen languages (German for us!) ; Design answers in German to set questions that were asked by the Council later on in the day; Produce a pamphlet that explained our headlining band and the music festival itself.
At the end of the day, after the main judges had scored everyone's entries, the other teams scored our models too... and we won!! We came overall winners of the event and everyone was so proud of both themselves and each other. Coming home with certificates, prizes, and smiles, the whole event was a success and very enjoyable experience- thank you, Mrs Erskine, for taking us and being an amazing help through the day