Cadets complete Level 2 BTEC Qualification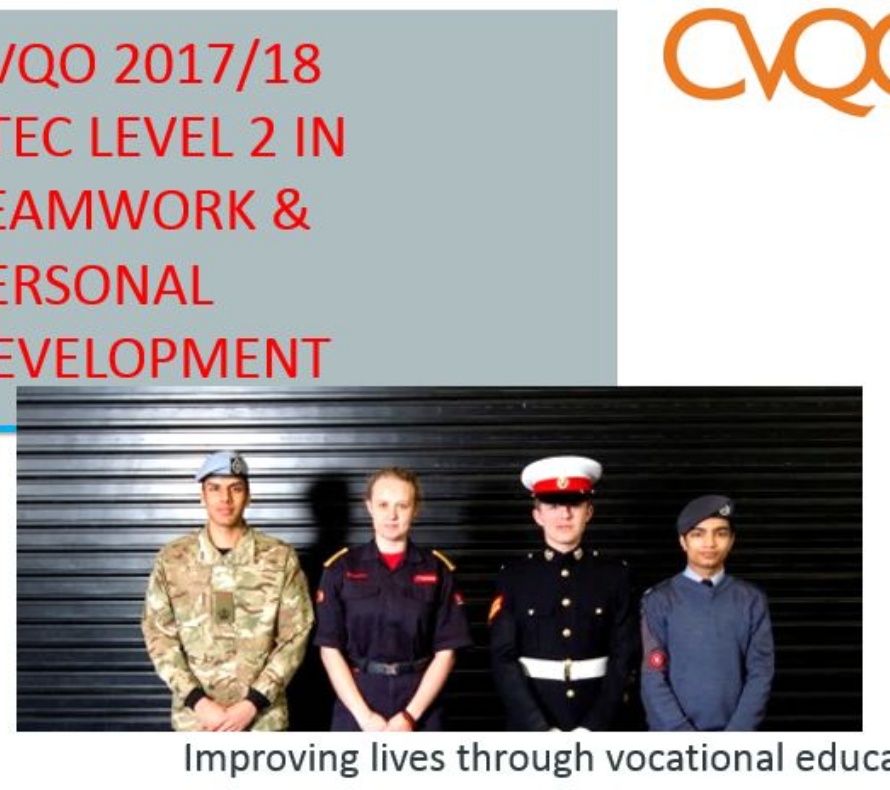 On the weekend of the 24th & 25th February nineteen senior cadets spent two days working on producing all the evidence needed to accompany their three years training with the CCF in order to achieve their BTEC Level 2 in Teamwork and Personal Development (equivalent to one GCSE). The cadets have completed training in drill, weapons training, military knowledge, principles of flight, field craft (including infantry skills such as ambushes and battle orders) along with more general life skills including: first aid; navigation; living in the field; teambuilding and leadership.
The CCF promotes a disciplined environment within an academy where young people develop powers of leadership by means of military themed training to promote the qualities of responsibility, self-reliance, resourcefulness, endurance and perseverance and a sense of service to the community. The self-confidence and self-discipline required in service life are equally important in civilian life. In addition the CCF shows young people why the Armed Forces are needed and how they function, thereby raising awareness of defence and encouraging those interested in a career in the Services. For some students it is simply an opportunity to develop skills outside the academic environment which we hope will in turn assist them back in the classroom.
In addition, cadets will be given the opportunity to complete Adventurous Training (climbing, walking, canoeing, mountain biking and much more), high ropes, summer camps, visits to military establishments and museums, apply for courses, attend overseas camps and fly aircraft and gliders.