Prague Exchange is a Hit!

The Priory Academy LSST has created an exchange trip to Prague for their students with the aim of enhancing their journalism skills. The trip was also very cultural and interesting for the students and teachers that went along. In this blog Abi from the exchange group describes her experiences of the trip.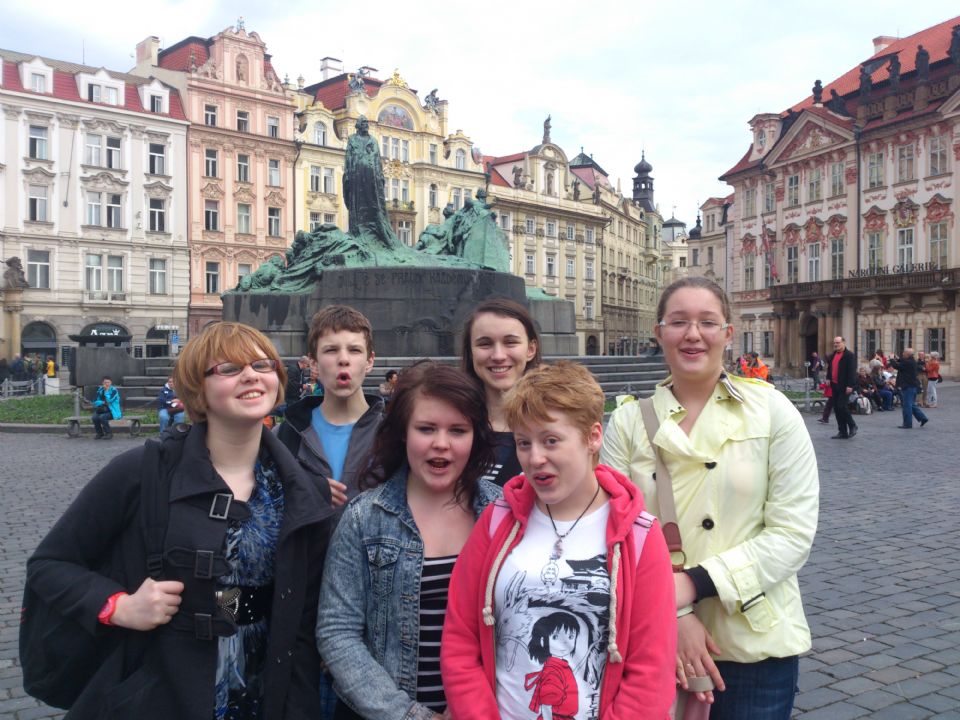 Early in the morning of Thursday April the 18th, we all met at The Priory car park and greeted each other with yawns and hugs. Excitement soon started to build as we put our suitcases into the van and said, "Goodbye for now!" to our families. Around seven o'clock we set off for Stansted Airport. Most of the students were half asleep but I was awake and singing (maybe too loudly) to all my favourite songs. The bus journey didn't seem very long and soon we arrived at the airport. We went through a rather scary security process and boarded the plane full of excitement and nerves! I was especially nervous to meet my exchange student again because it had been more than three months since we last spoke face to face. The flight wasn't rough and we swiftly made it to the Prague airport.
By this time we were all so nervous we were giggling and feeling quite light headed (even the boys!) but when we walked through the arrivals gate and took a gaze around the hall we all knew that this trip would be an experience we'd never forget. We found our Czech students and greeted them with hugs and laughter. After Petr, the teacher from PORG School, explained how to use our public transport tickets we all went our separate ways…I was quite literally shaking in my boots.
Jana, my exchange student, and I took a taxi back to her flat. She lived just by the tube station so it was easy for her to get to school and back. I met her mother, little sister and older brother who I gave presents to and started to unpack my things in my temporary room. I really enjoyed that evening because I got to eat a traditional Czech meal with Jana's family and then watch Prague's night life, which is beautiful despite its industrial parts.
The following morning Jana woke me up around half seven and gave me time to get dressed and eat breakfast. Now, my breakfast was a little odd to me as I had never eaten cake for breakfast… but I guess it only struck me as odd because I normally have a bowl of cereal and that's it.
We walked down to the tube station and I used one of my public transport tickets. This was another peculiarity because in Prague there aren't any gates you have to feed your ticket through to go anywhere. No, they just have little machines which print the date onto your ticket for the day and then you can go where ever you want without having to buy another ticket. Also they didn't have guards checking to see if you had a ticket; you could have ventured anywhere! Again, I believe that there is more of a trust with the people in Prague.
We arrived at school, met everyone and then ventured into the heart of Prague where we saw all there was to see: the Charles Bridge with its many artistic stalls, Prague Castle where we experienced the President driving in, Prague's Astronomical Clock with an hourly toot of the trumpet included and the wondrous toy museum with its many, yet slightly creepy, Barbie dolls. I enjoyed every moment of it. Whilst we were in the square waiting for the Astronomical Clock to chime, we all got a chance to interview some lovely locals and tourists like ourselves. I was very nervous to do my first interview with an elderly German couple but I soon understood that if I just went for it I would gain a confidence in my journalism skills.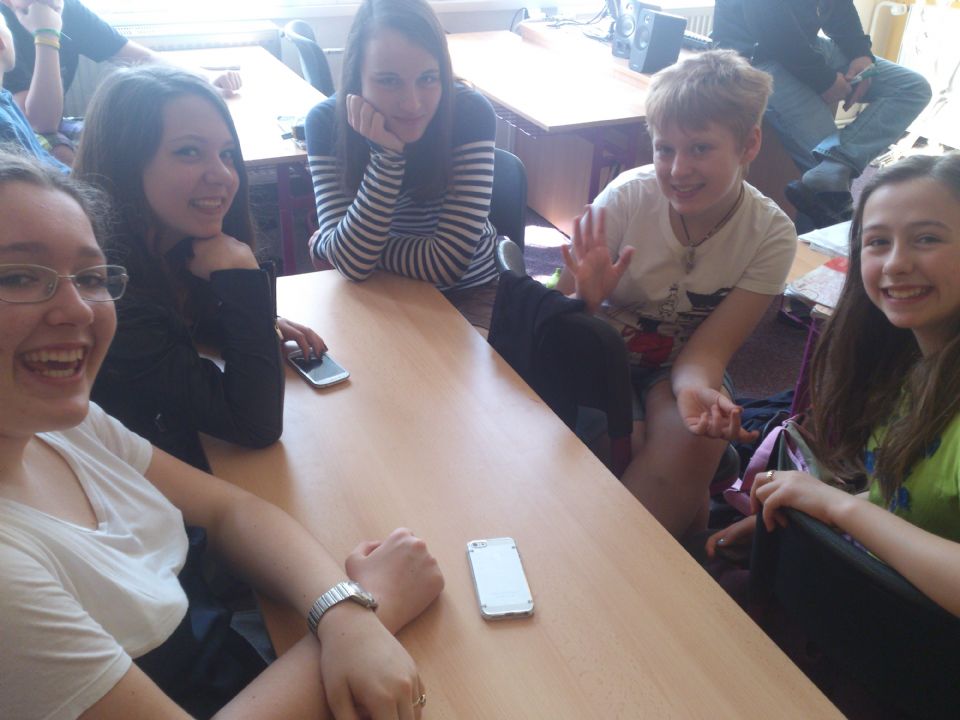 Afterwards, some of the other students and their host partners went to see some more sights whilst many of us went home. It was a very tiring first day and I think we all had fun! It was, of course, the weekend and we all did separate things with our students and families. Some went on historical trips, others went shopping and I went to one of Prague's biggest water parks which was amazing! On Sunday, I went on a lovely walk around some caves and then to an old limestone dig; it was a very warm weekend and it was just stunning.
I remember every minute of that weekend and I am so happy that I got this amazing chance to go to Prague and meet new people. If I could do it all again and change one thing it would be my confidence and to put my all into every opportunity to interview in order to help add even more to my journalism skills.
Abi, Year 9