Carol Concert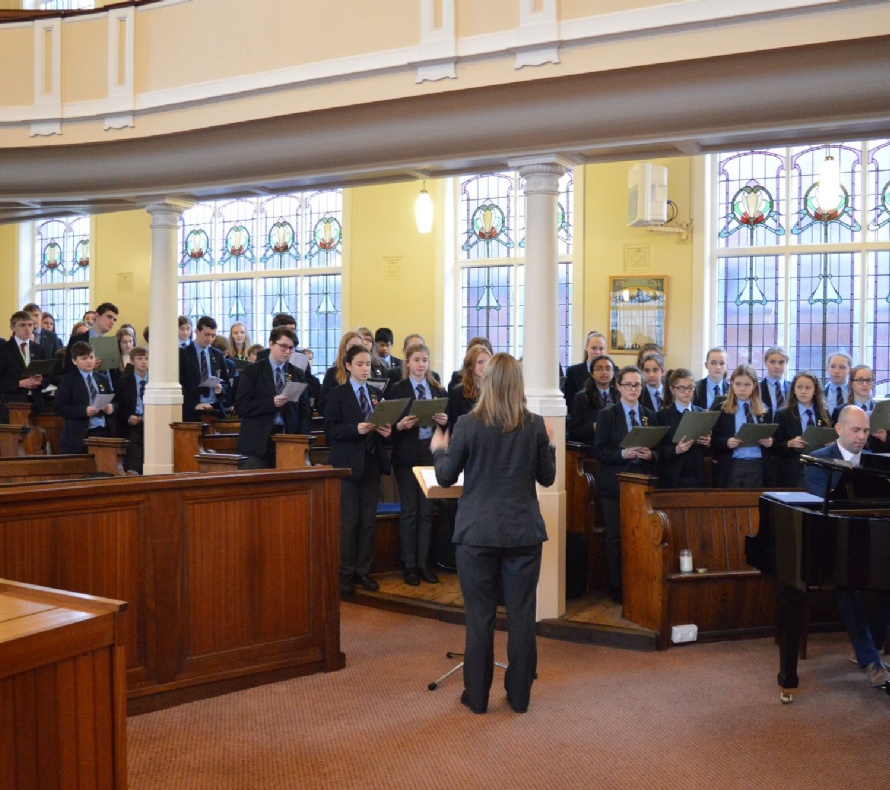 On Wednesday December 13th the Academy's choirs took part in their annual Christmas Carol Service at Lincoln Central Methodist church. The choirs participated in a number of festive carols from 'We Three Kings' to 'O Come O Come Emmanuel'. At the beginning of 'Once in Royal David's City' Jessica Clarke (Year 8) sang the first verse as a solo. She sounded beautiful, holding a candle in the darkness to create atmosphere. Each of the choirs sang their own carols, with the Senior Choir singing In the Bleak Midwinter and a Latin song 'Gaudete'. Soloists for this carol were Lilly Platts, Ciara Goggin, Tom Valentine and Eleanor Willows. The Junior Girls' Choir sang a beautiful version of 'Silent Night' and 'Carol of the Bells'. The Boys' Choir sang 'Gloucestershire Wassail' with solos from William Bain and Theo Sargent, both which were also of excellent quality.
These carols helped us all to get into to the cosiness of Christmas. To emphasise that Christmas is such a special time of year, we had a group of people read chapters from the Bible. From 'God tells sinful Adam that he has lost the life of paradise and that his seed will bruise the serpent's head' read by Abbey Alderman and Katy Cannings, to Lesson 9 being 'St John unfolds the great mystery of the incarnation' read by Mrs Hopkinson (Head Teacher). W also had readings from Rachel Bell (Head Girl), Kevin Rebello (Head Boy), Mrs Davis (Deputy Headteacher), Mrs Cameron and a parent and governor.
To finish off the Christmassy night, we had a magical solo from Alyssa Brock who sang an angelic version of the song 'O Holy Night'. This was followed by a blessing from Revd Margaret Doughty to thank us all for coming and celebrating with her and the church.
Abbey Alderman and I would like to say a huge thank you, to Miss Smith and Mr Billinger for their continued challenging work and passion for all the choirs over the years.