Family summer special to raise funds for Indonesia expedition

The Priory Academy LSST is hosting a fun-packed family summer extravaganza on 30th June to help raise funds for a student expedition to Indonesia.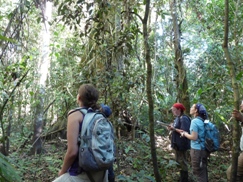 A group of 16 intrepid explorers from The Priory Academy LSST are beginning their campaign to raise enough money to fund them in joining a geographical research expedition to Indonesia in July 2014.
They will be joining Operation Wallacea and following, in part, in the footsteps of Alfred Russell Wallace (famous for his co-discovery of natural selection) to assist with research in the mountainous regions of Sulawesi and then on the coral reef surrounding the island of Hoga. At the time of their departure they will be aged between 16-18.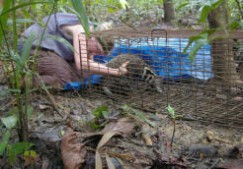 To help raise the money needed to take part in the expedition, the students are arranging a wealth of events ranging from individually arranged ones to the more extravagant where the members of the public are invited to come and meet them and take part in the fun activities planned.
This year's group events will be started with a bag packing session at Tesco's Wragby Road over the weekend of 22nd and 23rd June, where the students will assist with bag packing and be available to discuss the trip.
This will be followed by a huge Summer Extravaganza, hosted at The Priory Academy LSST on Sunday 30th June from 11am-4pm. With more than 35 craft stalls and trade stands there's more than enough to entice anyone thinking of visiting.
For the children there are games, face painters, entertainers and bouncy castles; and for the bigger kids (or the inner child) bungee runs, rodeo/surf rider, inflatable assault course and climbing wall. If you're feeling a little peckish there's a choice of cakes, hog roast, popcorn, candy floss, hot dogs, etc.
We're also pleased to announce that we will be having live bands playing throughout the day and if we're lucky a celebrity guest. And if all that wears you out, why not revive yourself with a mini pamper treatment?
You can also support the students in their endeavour to row as much of the distance to Indonesia as possible; everyone knows that being cheered on makes the effort more rewarding!
There is parking available via the Cross O'Cliff Hill entrance and for a nominal charge we'll even clean your car for you while you enjoy the entertainment. Access is available via Urban Street but this is for pedestrians and disabled parking only; please note that the disabled parking is reserved for blue badge holders only and limited in quantity.
Each student will be working very hard at their fundraising efforts, whether they be individual or group events, as they are all committed to this venture and every penny raised, barring a few essential outlays, will be going towards their efforts.
Click on the link to Operation Wallacea to see the important work that is being carried out.
Mrs Smith
Science