Investors in Education Awards 2017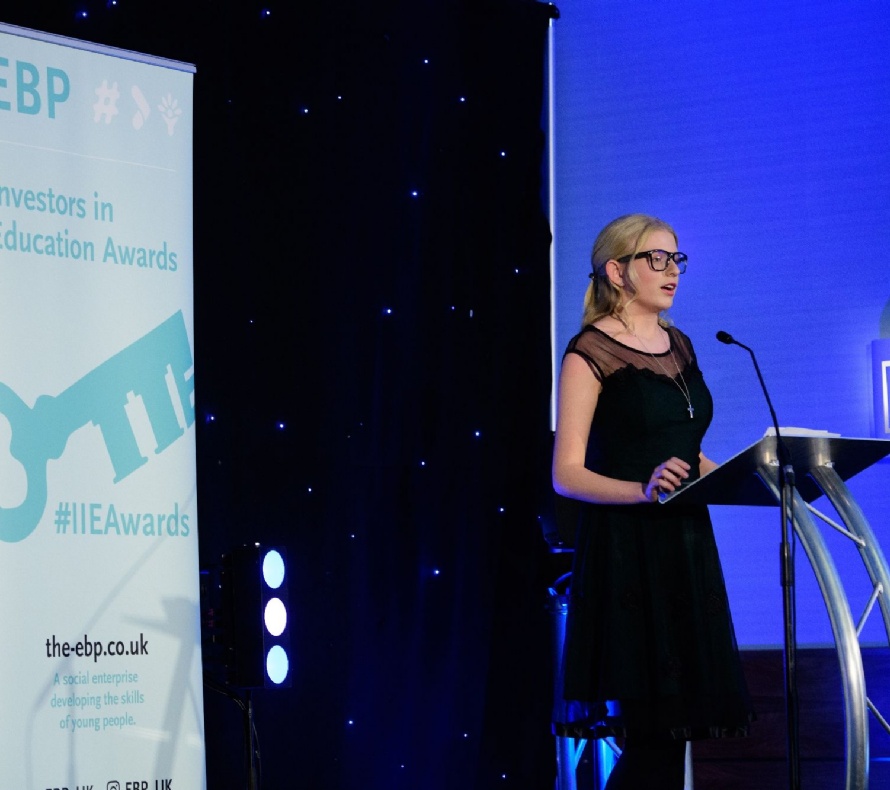 On Tuesday 28th November 2017 at Belton Woods Hotel, Belton, Grantham The Education Business Partnership held its prestigious Investors In Education Awards event. Schools and colleges nominate employers whom they feel have gone above and beyond what is required of them to inspire young people during the previous academic year. The exceptional employers nominated are then invited to attend this prestigious event and receive an Investors in Education Award in recognition of their work.
Heidi was specifically asked to attend this award ceremony by the founder and CEO of the EBP, Elaine Lilley. Upon meeting Heidi at an event, Elaine realised how engaged she has been in NCS (National Citizen Service) and impressed in how she is continuing with the programme alongside charity work for Cybersmile. Heidi was asked to speak to the audience of business people about NCS and her experience.