ESSA National Swimming Finals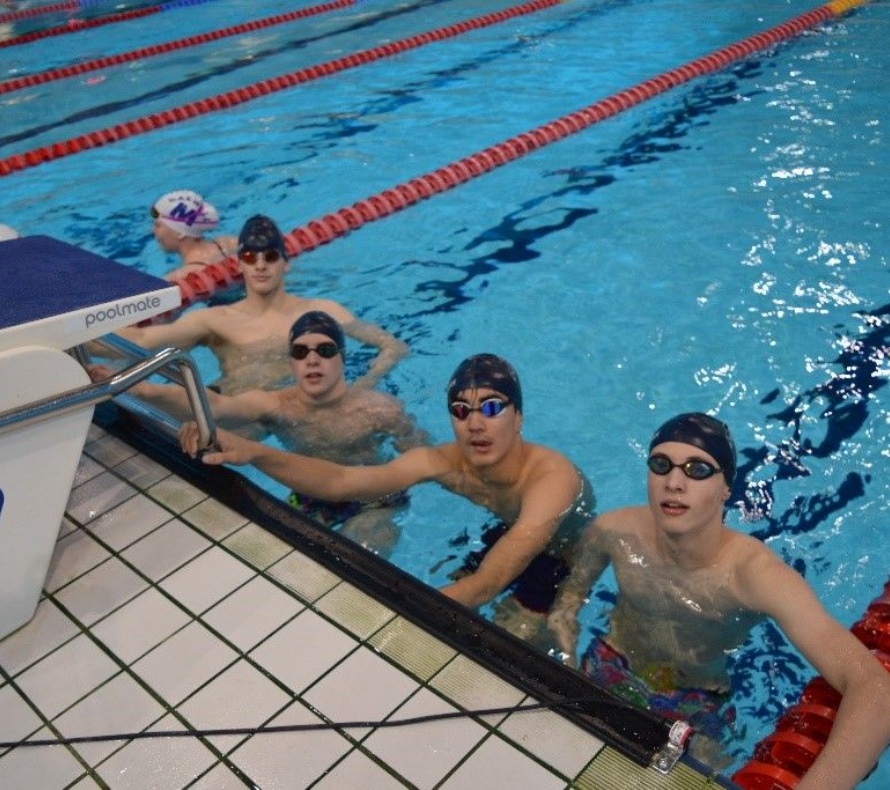 The Priory Senior Boys' swimming team travelled down to London to compete in the ESSA National Swimming Finals. The fabulous Olympic Aquatic Centre is not only a beautiful venue but mesmerising to be in. Poolside is so spacious, which is unheard of in swimming competitions, and the boys enjoyed a very relaxed warm up session.
This competition is the pinnacle of secondary school swimming and is delivered as close to the Olympics as they can with all the pomp and ceremony. Opening the event there is a full ceremonial parade to start, with all the eam captains from each school surrounding the Olympic pool whilst the National Anthem is played.
The top thirty teams in the country compete in three heats and the top ten out of those go in to a final.
Our boys had the medley first. Team captain Hedley Butlin rallied the lads whilst in the holding area.
Medley relay splits and results:
Backstroke- Will 29.26 seconds
Breaststroke- Hedley 32.22
Butterfly- Ben 27.96
Freestyle- Thomas 26.73
Finished 20th overall.
Freestyle relay splits and results
Will 25.67
Ben 26.96
Hedley 26.79
Thomas 27.85
Finished 26th overall.

The boys were pleased with their efforts and we marvelled at the three top teams relentlessly thrashing out the top placings. (Millfield, Mount Kelly, Plymouth)
There was quite a wait between races, but the local diving clubs are in and big and little divers were showing off their skills from both the spring boards and the platforms. At times giving us vertigo just watching them diving from handstand from 'Tom Daley's 10m platform!

We decided to leave just before the very end as we had a long journey ahead of us. As we did more medal presentations were made which again were done with all the ceremony, music, introductions, medal bearers and VIPs. Another year, it could be us!

The four lads were exemplary in both self discipline, patience and resilience, all qualities which come from doing competitive swimming. A credit to themselves, parents, the Academy and their respective clubs.
Well done boys.
Huge thanks to Mr A Ward for driving us all safely and to Mrs K Donald the 'photographer' who also accompanied us.

Mrs French