Debut Single for Thomas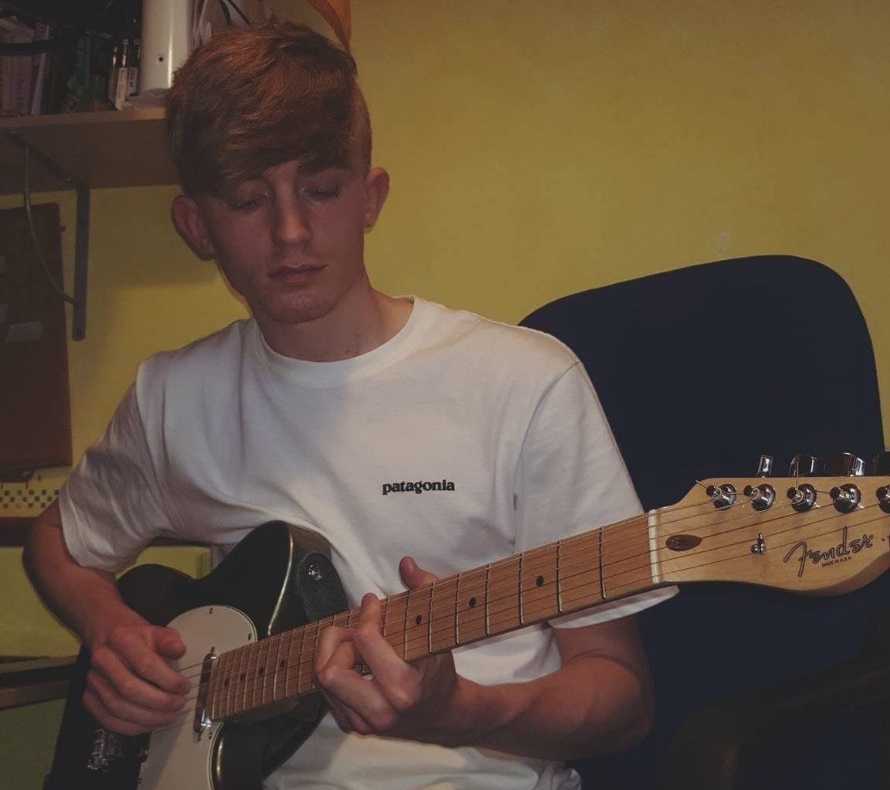 Multi-Instrumentalist Thomas Day has had his debut single The Fear played on BBC Introducing less than a week after it was released.
The track is all his own work – as well as writing the music and lyrics, he plays all the instruments and recorded and mastered it in his home studio.
"I uploaded to BBC Introducing on the Monday night just before going on holiday and couldn't believe it when I got a phone call on the Wednesday while I was in Amsterdam," said Tom, who is a Year 13 student at The Priory Academy LSST.
"Chris Berrow arranged to ring me back to do an interview, which all seemed unreal as it happened so quickly. Then when it was broadcast on the Saturday he described The Fear as the best thing he'd heard since he'd been doing BBC Introducing on Radio Lincolnshire. That was just amazing!"
The 17-year-old from North Hykeham has been playing piano since the age of four, and later took up violin and guitar. His earliest influences were the result of his parents' eclectic musical tastes – including classical and traditional music, especially folk songwriter Steve Knightley, plus 1970s progressive rock.
Until now Tom has been playing covers of artists including Ed Sheeran, Jake Bugg and Catfish and the Bottlemen, performing at charity gigs in the Lincoln area. He won the LSST talent show in Year 10 with a cover of Ben Howard's Empty Corridors. Over the past 18 months he has started writing his own material, putting together a small studio and teaching himself how to use music production software.
He already has more tracks under his belt – there is an EP to follow later this year.
Tom, is taking A-Levels in music, history and sociology and plans to study music production at university. He also teaches guitar at the Ultimate Rock School (URS) in South Hykeham.
The Fear is available on Amazon Music, iTunes, Soundcloud, Spotify and other music platforms:
Radio Lincolnshire's BBC Introducing featuring Tom was broadcast on Saturday October 28th and is available on BBC iPlayer.