The Charter of the Forest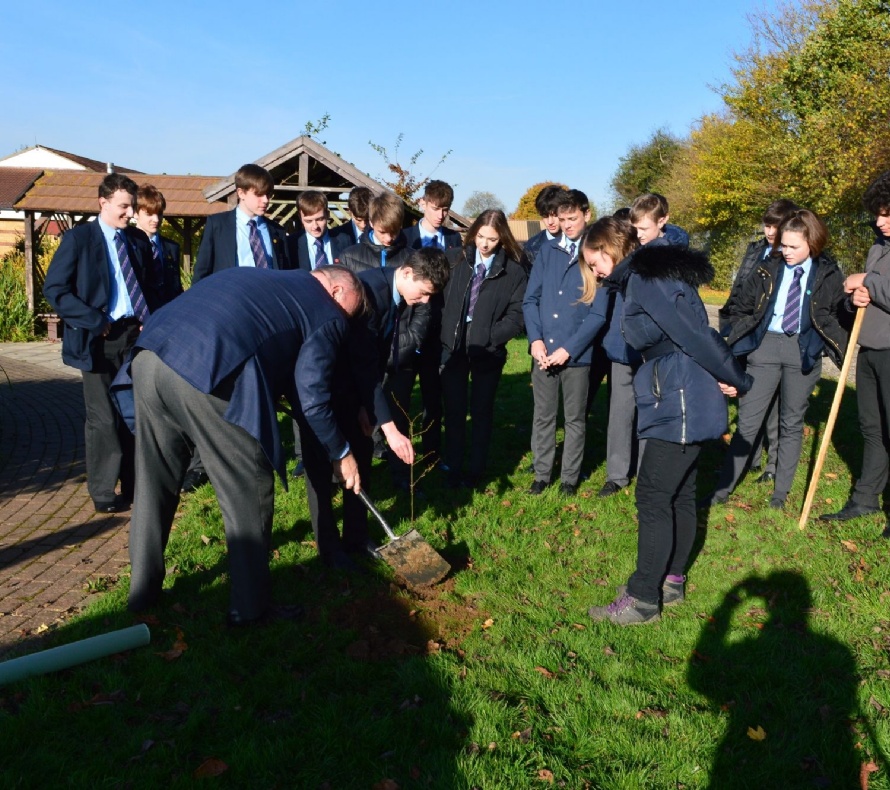 On Monday 6th November students and staff at The Priory Academy LSST planted a Sessile oak sapling in the grounds of the Academy to mark the 800th anniversary of the Charter of the Forest.
The tree was donated to the Academy by the Woodland Trust as it launched its own new Charter to put woods and forests at the centre of people's lives. Natalie Stephenson, of the Woodland Trust, said: "In 2017, we've hit a point when woods and trees are facing unprecedented pressures from development, pests and diseases and climate change. They risk being neglected, undervalued and forgotten. With more trees being cut down than planted in England for the first time in 40 years, it is essential we act now as a nation to protect the future of trees and woods for generations to come."
The Charter of the Forest – a companion document to Magna Carta – was issued in November 1217 and helped to establish access and hunting rights for the King's citizens. The Academy is now registered as a Tree Charter School and is committed to becoming part of the legacy of the Tree Charter, helping to create a stronger future for trees, woods and people.
The Octocentennial was commemorated with tree-planting events at all the Priory academies, as well as separate celebrations at Lincoln Castle.