Duke of Edinburgh Silver Expedition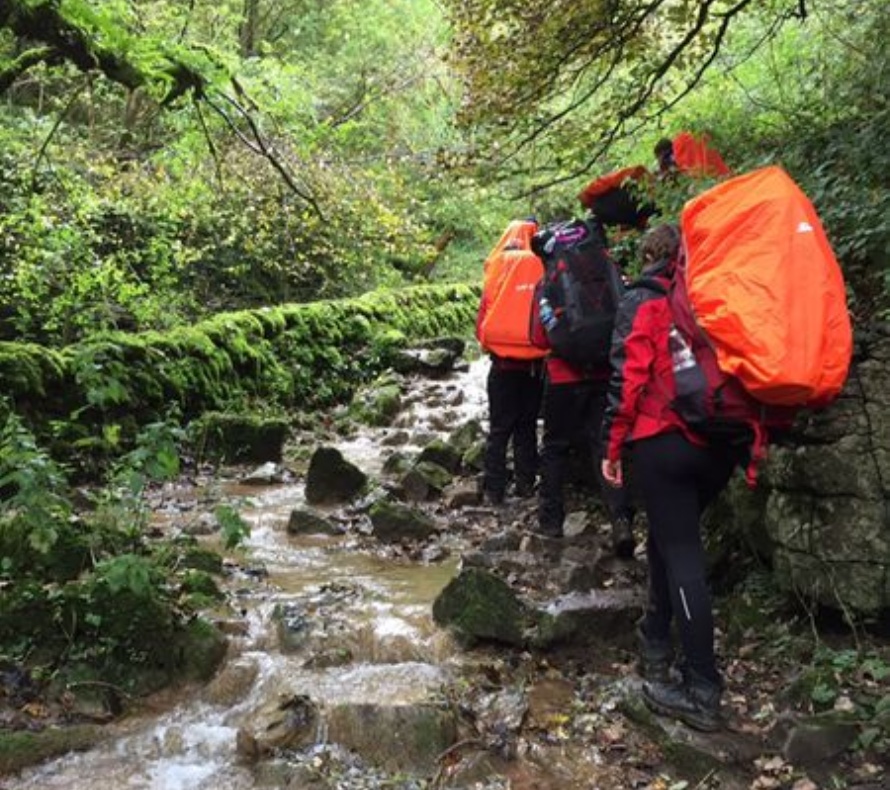 On Friday 29th of September, twenty Year 12 and 13 students set out on the challenging task of their Silver Duke of Edinburgh Expedition, which took place over 3 days in the area surrounding Bakewell, in Derbyshire.
We set off from The Priory Academy LSST at around 0800, with a two hour drive ahead of us. Each group had three routes to complete around Monsal Head, with the Monsal Head campsite being the base camp where we would return each night. The first route was the longest of the three; we covered seventeen kilometres, culminating in a very slippery and muddy ascent to the top of Monsal Head where our campsite was located. All that was left to do was put up the tents and set about cooking our evening meal in the drizzle as the sun set.
We woke on day 2 already tired, but enthusiastic about another day's adventure. After hastily taking down the tents and packing up our bags, we headed out. The persistent rain couldn't dampen our spirits, and we pushed on through a flatter day than the first, before having to face the even slippier trudge back up to the campsite.
Day 3 was definitely the most challenging. It included some slippery falls down steep hills, wrong turnings and tough walking, but knowing we were only fourteen kilometres away from completion kept our spirits high. Our walking culminated with a slow but steady trudge down the Monsal Trail, a tarmacked railway line which made our feet very sore! At last we were relieved to see our assessor waiting for us inside a tunnel to escape the drizzle, and we headed back together to the campsite for the final time. The steps up the side of Monsal Head seemed to go on forever, but at long last we were safe and warm in the minibuses again.
Overall, this was a fantastic experience which challenged us all, but left us a stronger team and stronger individuals, with new friendships and lots of good memories.