Y11 History Trip to Germany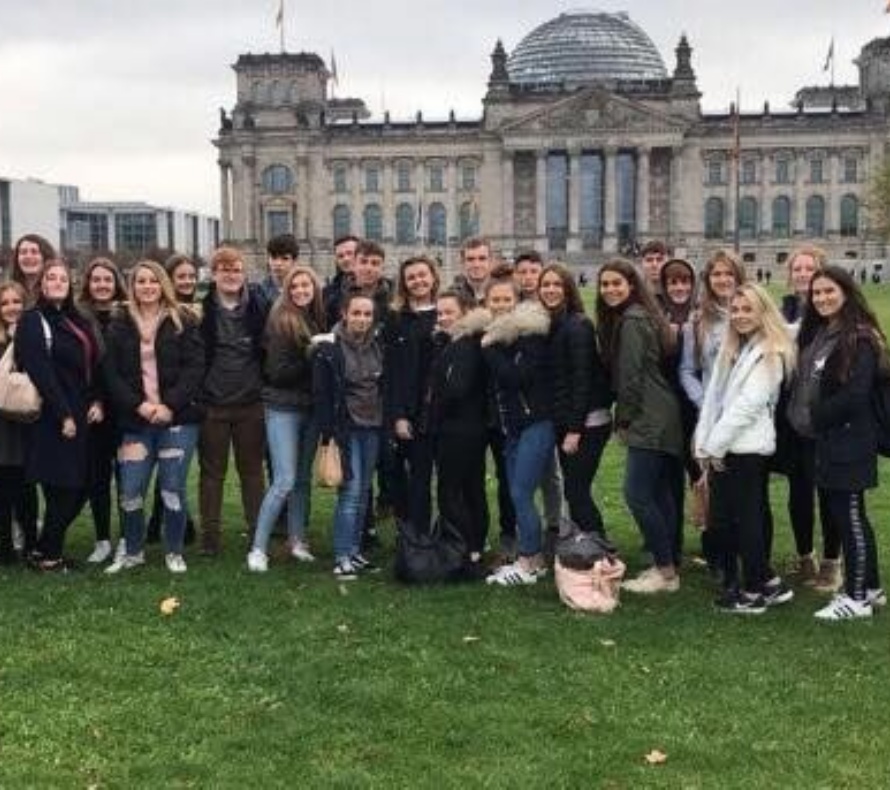 On Thursday 19th October seventy Year 11 students from The Priory Academy LSST and The Priory City of Lincoln Academy departed on the history visit to Germany. The trip aimed to give us a fuller appreciation of the events that took place in Germany between 1918 and the end of World War II in 1945. The understanding we had gained in lessons was brought vividly to life by allowing us to follow a journey that mirrored the key moments in the rise of National Socialism. As such, we literally traced Hitler's early footsteps in Munich, saw evidence of the Nazi party at the zenith of its power and popularity in Nuremberg, witnessed the depths of its depravity at Dachau, and finally visited the site of its ultimate downfall in Berlin. Two guides from Anglia Tours, Richard and Ian, did a fantastic job guiding us throughout.
We arrived at the Munich hostel late Thursday night, and the next morning Ian and Richard gave us a tour of the city. We saw a variety of interesting memorials and historic sites as we experienced the rise of the Nazi Party, and visited a fascinating museum about Munich throughout the this time period. Afterwards we were given free time during which we could explore the city to our own desire, and dined at the famous Hofbräuhaus München Beer Hall with traditional German food.
The next day we departed quickly to Dachau, the first concentration camp used by the Nazi Party. Though initially used to house political prisoners, the site later became central to Hitler's Holocaust and visiting the camp was very thought-provoking. We drove to Nuremberg, where we observed the site of Hitler's rallies and visited a documentation centre. That night we stayed in a hostel made from a refurbished section of a castle!
It was a long drive to Berlin, but we arrived in the outskirts of the city on Sunday afternoon. There we visited the stadium built by Hitler for the 1936 Olympic Games in Berlin, and come nightfall we had an audio guided tour of the Reichstag building. On the roof we could see all of central Berlin. After we stayed the night at a hostel, Ian and Richard gave us a tour of the city, taking us to such places as The Brandenburg Gate, Checkpoint Charlie, a documentation centre on the sight of the former SS headquarters, and the very moving Holocaust memorial. We were given free time in the Berlin Mall and ate at a local restaurant before departing back for England.
The trip was overall a fantastic experience, full of interesting sites to visit and cities rich with culture to explore. Our understanding of the rise and fall of the Nazi Party was significantly bolstered to help us with our studies. I would definitely recommend the visit to any GCSE history students.