Food and Nutrition Logo Design Competition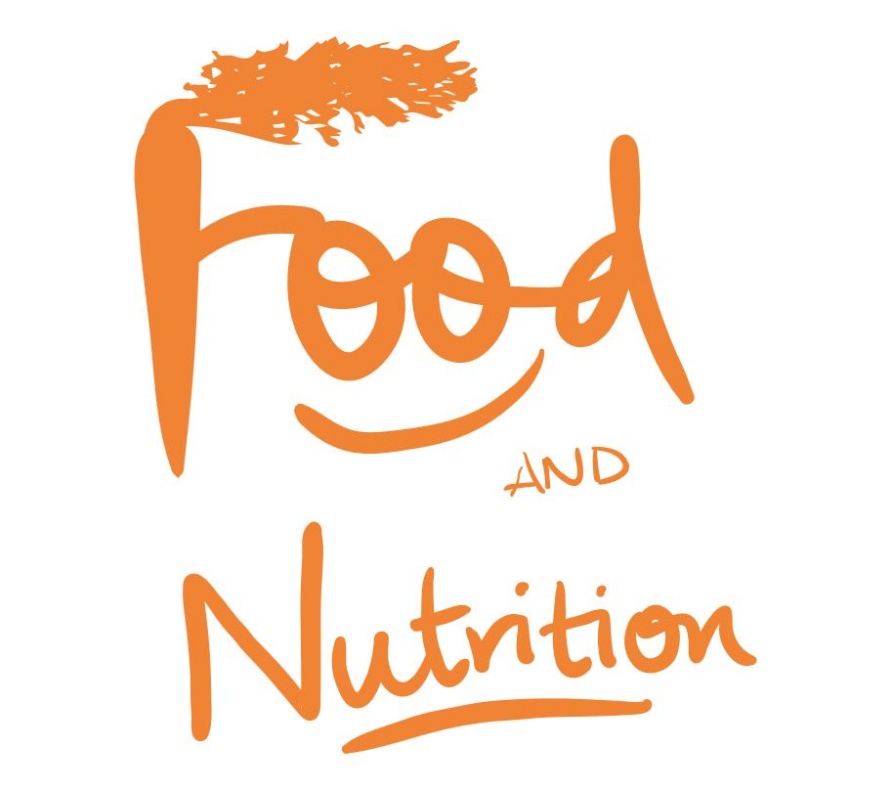 With over fifty entrants of high standard, some drawn by hand and others computer generated, it took us some time to judge the winners. The creativity and variety of the logo designs are to be commended and impressed Mrs Ward, the Technology department graphics expert. The results are as follows:
1st - Yuvraj Sethia 11.5 (AVAL) in the middle;
2nd - Nayana Bayu 8.1 (SEMP) on the left;
3rd - Lucy Carmouche 9.1 (SEMP) on the right.
The winning logo will be made into a plaque and put onto the door of L34, added to the sharepoint page and placed on all Food and Nutrition learning resources.
Well done and thank you to all who took part. Be on the lookout for more competitions in which to get involved.
Regards
Mr Goffe
The full list of results is below:
Positions
1st - Yuvraj Sethia 11.5 (AVAL)
2nd - Nayana Bayu 8.1 (SEMP)
3rd - Lucy Carmouche 9.1 (SEMP)
Participation points
Year 7
Eve Baxter 7.3 (SEMP)
Year 8
Macy Wright 8.8 (CAST)
Emilly Kidson 8.7 (AVAL)
Darcey Herring 8.4 (CAST)
Hannah Balchin 8.4 (CAST)
Alex Ball 8.5 (AVAL)
Skahil Pathen 8.4 (CAST)
Alessdro Piperisso 8.5 (AVAL)
Cameron Graham 8..4 (CAST)
Millie – Jo Stenfield 8.5 (AVAL)
Ellie Wright 8.4 (CAST)
Hollie Keeman 8.4 (CAST)
Chihiro Knight 8.6 (ALEX)
Sebastian Namette 8.3 (ALEX)
Atrurs Krumins 8.8 (CAST)
Sophie Lincoln 8. 8 (CAST)
Sharon Jinny 8.9 (ALEX)
Sacha Appleton 8.7 (AVAL)
Charlotte Gordon 8.7 (AVAL)
Emma Lavin 8.1 (SEMP)
Aimee-Leigh Addlesee 8.3 (ALEX)
Bartlomiej Klusek i 8.2 (SEMP)
Azteca Ridgeway-Adams 8.1 (SEMP)
Year 8 Continued…
Matthew Clarke 8.1 (SEMP)
Oliver Cartwright 8.3 (ALEX)
Liam Ballentyne 8.3 (ALEX)
Jamie Birch 8.2 (SEMP)
Krzysztof Rozga 8.1 (SEMP)
Layla Hart 8.2 (SEMP)
Eve Watson 8.1 (SEMP)
Libby Smith 8.3 (ALEX)
Seth Magpantay 8.1 (SEMP)
Matteau-Fleur Dawson 8.3 (AELX)
Year 9
Matthew Mitchel 9.7 (AVAL)
Kate Daniels 9.7 (AVAL)
Edward Spencer 9.9 (ALEX)
Carrie Liu 9.4 (ALEX)
Year 10
Thomas Kirk 10.9 (ALEX)
Max Baker 10.1 (SEMP)
Paulina Stawarz 10.5 (AVAL)
Erin Lynch 10.6 (ALEX)
Thomas Ginty 10.9 (ALEX)
Isabella Hart 10.4 (AVAL)
Lavinia Swann 10.4 (AVAL)
Brandon Easby 10.8 (CAST)
Joshua Rogers 10.3 (SEMP)
Alistair Appleton 10.9 (ALEX)
Liam Moorhouse 10.5 (AVAL)