Academy Choirs perform with Military Wives' Choir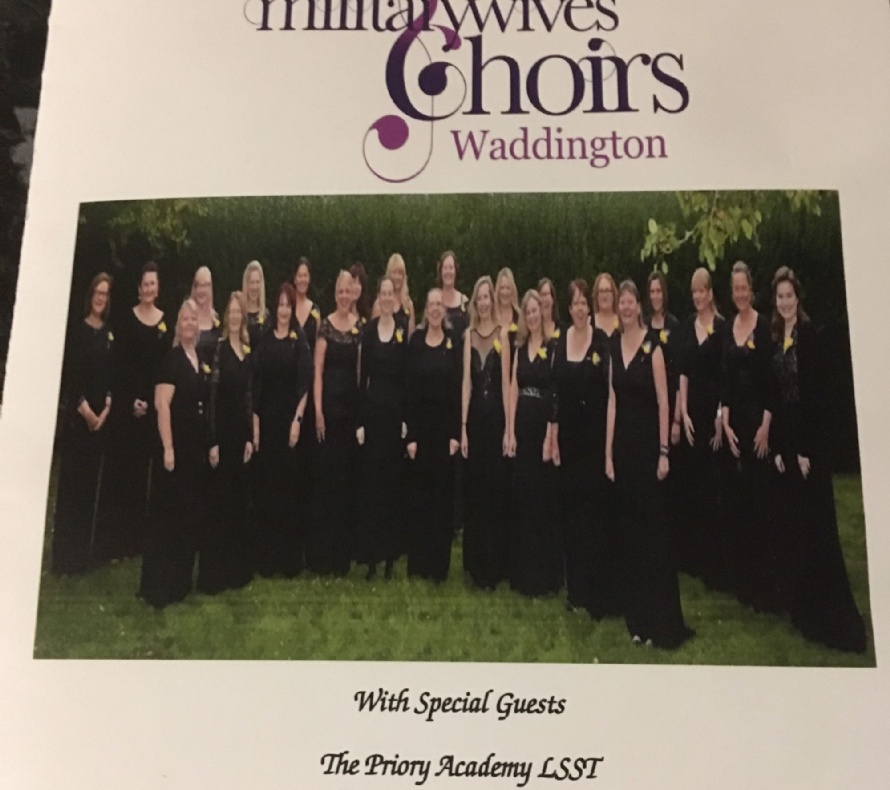 Saturday evening saw a sell-out concert at the Terry O'Toole Theatre, as the Priory Academy LSST senior choirs shared the stage with the Waddington Military Wives' Choir. All performers were absolutely fantastic – they sang beautifully and with some entertaining moments (Will Jackson's air guitar during Bohemian Rhapsody being a particularly well-received moment by the audience). They also behaved incredibly well through a long afternoon of rehearsals, and when sitting on stage while the other choir were singing, and were a real credit to the Academy. Feedback from the audience was overwhelmingly positive, with one audience member telling me that for him the most moving moment was when the adult and student choirs joined together to perform a song about how singing can bring people of all ages and backgrounds together.
All the students were excellent, but special mentions must go to Maia Hernandez for her excellent vocal solo, Lily Platts for being in both choirs (don't worry, military daughters are allowed in the choir – she's not actually a wife!) and George Hall who performed a trumpet solo, as well as joining the Military Wives' Choir as guest trumpeter for one of their songs.
Huge thanks to Ms Westbrook for helping look after the students as well as singing with the Military Wives, Mr Fluck for giving up his Saturday evening to chaperone the students, Mr Billinger for his superb accompanying, Miss Smith for rehearsing and enthusing the students and the staff who came to watch the concert.
The names of the students who took part are below – please congratulate them if you see them.
Cameron Tindall, Daniel Ryland, Christina Ryland ,Erin Lynch ,George Hall ,Evelyn Tosh ,Maisey Baker,
Aymara Ridgeway-Adams ,Alexander Lowe,Thomas Valentine ,Ciara Goggin, William Bain ,Maia Lizaola Hernandez ,Alice Twine ,Eleanor Willows ,Eleanor Walker ,Charlotte Luang Asa ,Lara Bolivar Asensi ,
William Jackson ,Ellen Tyson ,Lily Platts ,Sara Rivera Amoros.