A Level Historians unravel the Tudor myth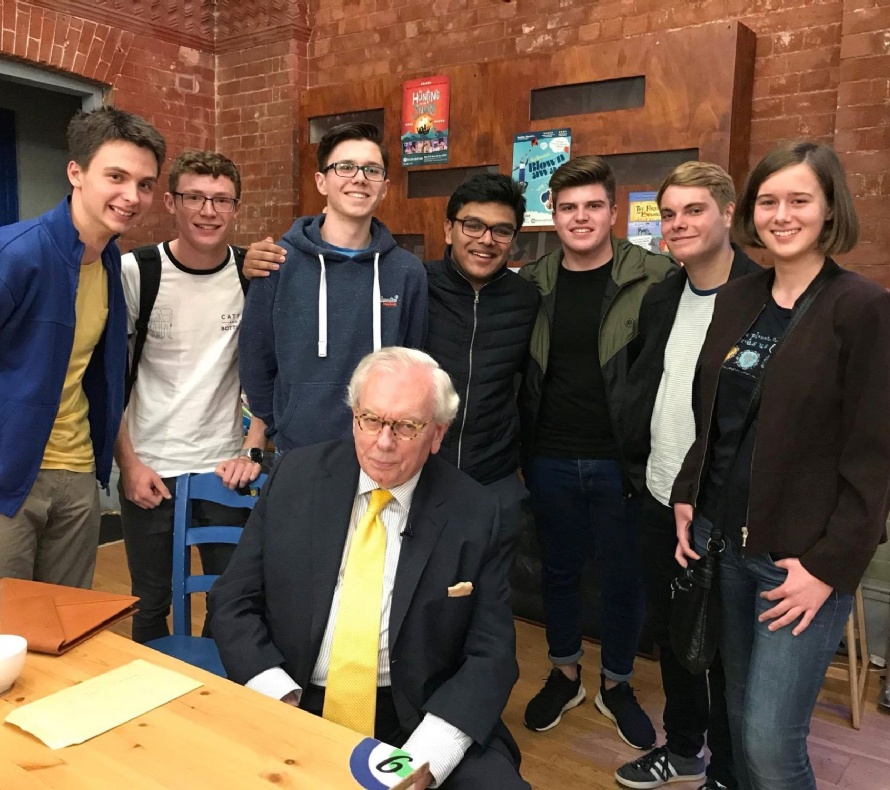 On Wednesday 27th September, eight Year 13 historians made their way to Lincoln Drill Hall to attend a talk by Professor David Starkey as part of the Lincoln Book Festival, entitled "Arms and the Mind: The Victory of Bosworth and the Invention of Dynasty". Professor Starkey is one of the country's foremost historians and has become a familiar face on national television. Known for his sharp tongue and acerbic wit, Professor Starkey has been labelled "the rudest man in Britain". Starkey's likening of Jeremy Corbyn to Stalin, Hitler and Mao as well as certain comments made regarding women and Islam took some audience members by surprise. However, this did not detract from the deep historical wisdom that Starkey would expound that evening.
In front of a sold-out Drill Hall, Professor Starkey imparted a gripping narrative of the subterfuge and internecine conflict that would characterise English politics during the tumultuous period of the "War of the Roses"- it must be noted here that he in fact casts doubt upon the historical accuracy of this periodisation itself. Starkey vigorously questioned many of our assumptions about Tudor history and indeed the very nature of the claim Henry VII made to the throne of England. Starkey stated that Henry "of England" saw himself as a Lancastrian rather than a Tudor; he also claimed that much of the prestige of the House of Lancaster was more historical construct than reality. He sees the Red Rose of Lancaster as more of a propaganda tool craftily utilised to reinforce the Lancastrian challenge to the throne at Bosworth by placing the dynasty on an equal symbolic footing with the House of York. Starkey wisely claims that many of our presumptions of Tudor history have been blurred, singling out Shakespeare's tetralogies as a key culprit in simplifying the state of English politics in the late medieval period by streamlining the narrative of familial conflict.
This talk follows on from one made last year by Professor Starkey at the Drill Hall, "The King is Dead: Royal Death and Succession under the Tudors"; this talk was similarly attended by numerous A Level historians. Seeing Starkey speak with such eloquence for the better part of two hours with no notes whatsoever was certainly remarkable. If Professor Starkey graces this city with his presence in the future, I would certainly recommend attending if you have even a passing interest in later medieval history or are simply enthralled by the prospect of such a prominent public intellectual visiting Lincoln. While you may disagree with some of his comments in the media, it is more than worthwhile setting aside a couple of hours to absorb some insight from one of the country's best historians.
Kevin Rebello, Year 13