U15 Lincolnshire Final of the Aegon National Schools' Tennis Cup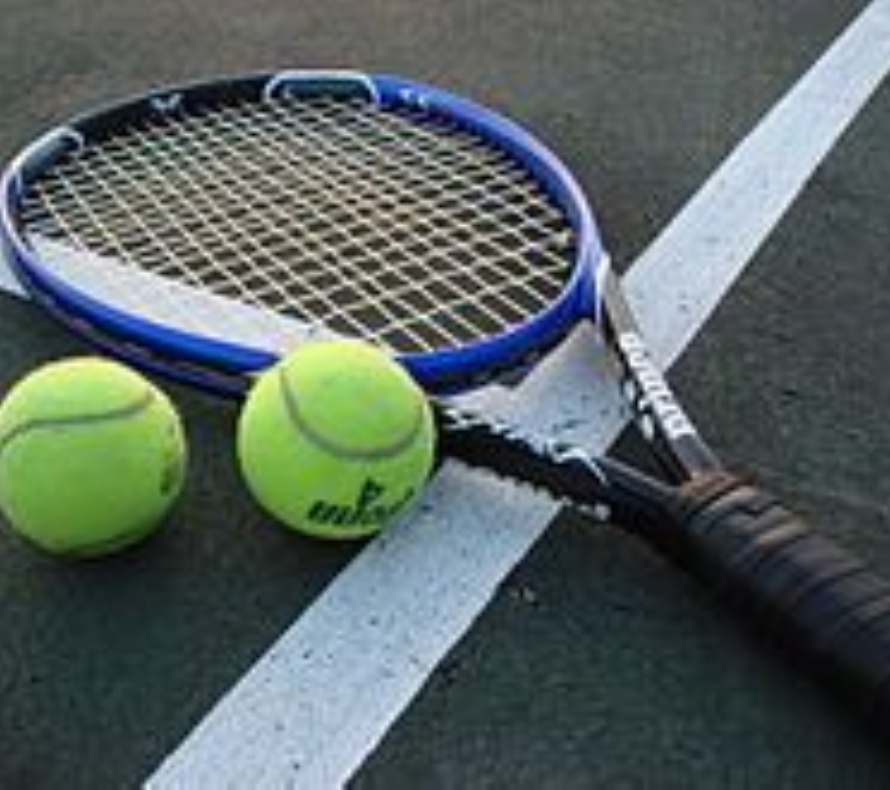 Four of our students, Greg Colclough, Nick Hereros, Jacob Ainsworth and Matthew Clapham travelled to Burton Waters today where we hosted Stamford School who were the South Lincolnshire winners. What a fantastic venue and a distinct advantage as three out of the four boys play their tennis there.
As one court was 'out of action', both teams opted to play the two top seed singles first, plus the 3 / 4 seeded doubles. There are four singles games and two doubles, each just one set (tie break if needed).
Greg Colclough played their top seed who was a year below. Greg had an early opportunity to go a break up, but just couldn't take it. The tables were then turned as he nearly lost his opening game to a very determined opponent 1 – 1. The next two games went on serve 2 – 2. Greg then seized on the opportunity given to him by some unforced errors by the Stamford player and went a break of serve up, 3 - 2 He held on to his serve, 4 – 2.
In the meantime, Nick Hereros was fairing a little better in his second seed singles match and very soon took a break of serve lead in the early games, eventually finishing a comfortable winner 6 – 4. Our third and fourth seed pairing of Jacob Ainsworth and Matthew Clapham (a late replacement), were finding it tough against two hard hitting Stamford boys. They were trying their hardest to make inroads into the early lead of Stamford, but in the end lost the game 6 – 1.
Back on Centre Court, the battle royal was still raging. Greg held his nerve despite receiving some fantastic serving from the other end and served out the game to win 6 – 2.
So after three games, 2 – 1 to LSST. Could an upset be on the cards?
Greg and Nick played their doubles and won pretty convincingly with some dominant play at the net by both players 6 – 2 making the overall score in games 3 – 1.
Matthew struggled in his singles match and really didn't do himself justice. He is a much better player than the score of 6 – 0 suggests. 3 – 2 LSST.
So, whilst all this was going on Jacob was having an epic McEnroe / Borg encounter on Court One. As we joined play, Jacob was 3 – 5 down, staring down the barrel. He managed to break his opponent's serve to stay in the game and bring the score to 4 -5. He then held his serve. 5 – 5! At this point Greg asked if his dad (who had come to support) could take him home? Did he have every confidence that Jacob was going to win? I didn't - he had to stay. If the games went to 3 – 3, it would be a tie breaker shoot out to 10 points; in doubles, one player from the top seeds, one player chosen from the 3 / 4 seeds- Greg and Jacob!
So, possibly another match in less than a week that was putting years onto the coach!!
Where were we? Oh yes 5 -5 final rubber. So could Jacob break serve again? You betcha! Playing some solid, non-error tennis, interspersed with some fantastic winners, Jacob broke serve to make the score 6 – 5. Could he hold his nerve and serve out the match.........? Yes, he could. After some long rallies Jacob did eventually hold his serve and finished the game 7 – 5 ahead. U15 Lincolnshire County Tennis Champions.
I sent them straight home for a rest, as this Thursday they travel to Leicester Grammar for the Midlands Final. Next stop could be Centre Court.
All the boys were an absolute credit to themselves and the Academy, I am so pleased for them. If you see them around the Academy, please congratulate them and wish them well for Thursday. I think they will need it!
Mr B