Team Extreme Success for NSPCC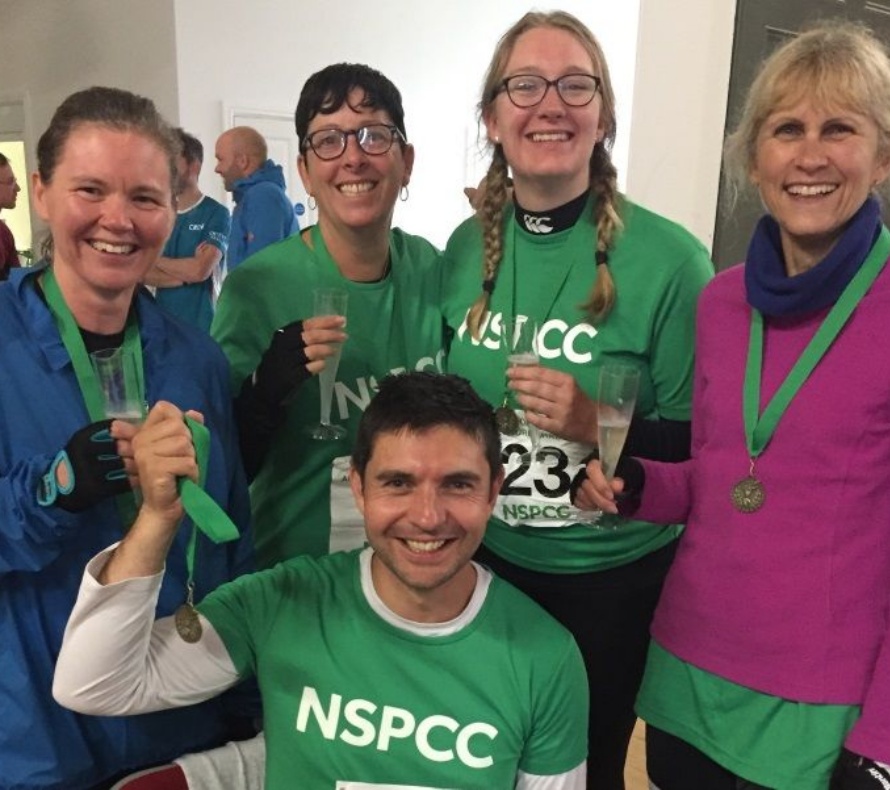 On Saturday 16th September, staff from the Priory Federation took part in the Oxfordshire Extreme Challenge in aid of the National Society for the Prevention of Cruelty to Children. Team captain, Mrs Hopkinson, persuaded Mrs Davis and Mr Dinnie from The Priory Academy LSST and Mrs Wilson and Mrs Eves from The Priory Federation to join her in the escapade.
The team met at the Academy at 4.30am to reach Oxford by 7.30am and start the first challenge shortly thereafter, where they had to call on their inner Bear Grylls to ramble 20km along the Thames undergrowth, bridleways and forest paths led by seemingly ex SAS personnel.
A quick pause to replenish calories was followed by a 30km bike ride through rolling countryside, interspersed with muscle burning hills.
Mrs Hopkinson and Mrs Davis sought extra challenge by trying a few more kilometres and four more hills, Mr Dinnie provided a supportive rear guard action and Mrs Wilson and Mrs Eves kept the humour going throughout. The team were so enthused, they even got away from the group leader. Bikes were then replaced by kayaks as the team took to the Thames for the home run. Clearly their reputation and enthusiasm preceded them as the kayak expert identified them as the "mad lot from Lincoln". Wet, tired but adrenaline fuelled the team crossed the line shortly before 6pm and were back in Lincoln 18 hours after they started.
The Extreme Team managed to raise around £4000 for the NSPCC, with money still being donated. Following last year's London Night Marathon, plans for next year's event are already being discussed when they hope more staff can be persuaded to join them!
Thanks go to Mr Mammott, The Priory Federation and his wife, The Priory Witham Academy, for ferrying the team to Oxford and to Mr B, Mrs Wilson's and Mrs Eves's personal trainer.