CCF visit Scampton Airshow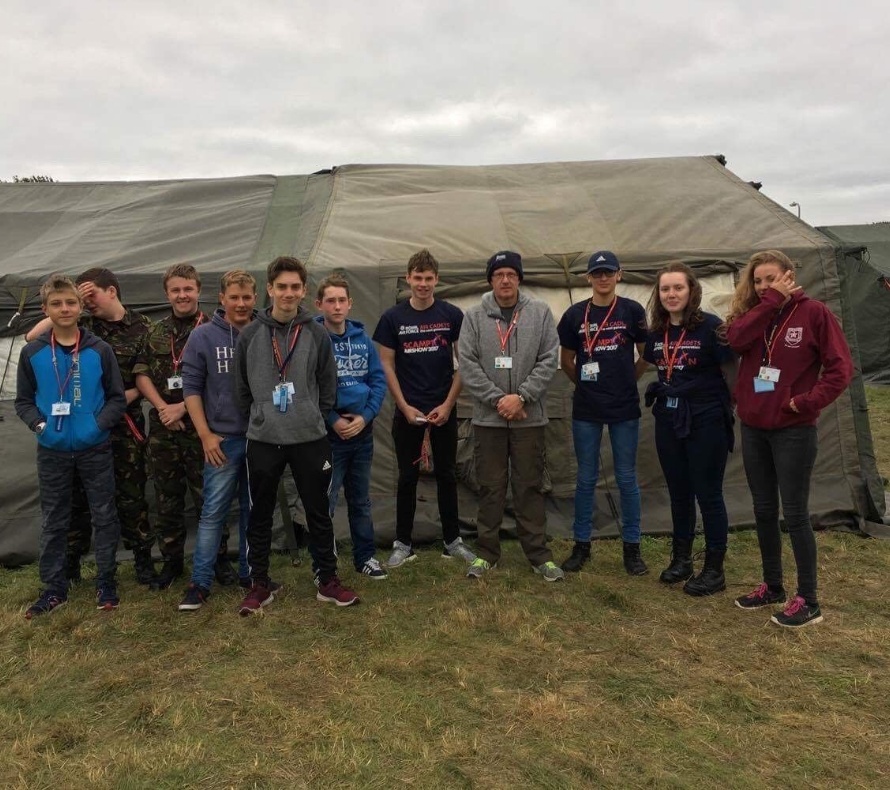 On Friday the 8th September ten cadets travelled from The Priory Academy LSST to Royal Air Force Scampton for the inaugural Scampton Airshow.
The Priory Federation cadets had been offered the chance to volunteer on for the committee of Scampton Air Show. This was a nationwide Air Cadet Camp which enabled 360 cadets to attend. We were the only Combined Cadet Force to attend the camp and to be even more unique, we had three army cadets attend. Over the two days our cadets were split down to different flights in which we were tasked with jobs in order for the air show to function. These jobs included, promoting air cadets, VIP duties, manning crowd lines, offering feedback forms, admission duties and many more. All of these roles were essential for the air show to function and our cadets worked alongside the regular Royal Air Force and civilian contractors. The weekend was a huge success and our cadets thoroughly enjoyed the experience.
Hopefully we will return back next year to once again represent the Combined Cadet Force and The Priory Federation. Please congratulate the following cadets for their impeccable standards and hard work whilst at RAF Scampton: Sgt Fiona Lawson, Cpl Abi Emery, Cpl Alan Middleton, LCpl Max Haywood, LCpl Ben Rushmere, Cdt James Boyce, Cdt Christian O'Boyle, Cdt Lewis Emery, Cdt Luke Butt. Also thank you to Sqn Ldr Thompson, Fg Off Summers and Plt Off Sam Lynch from The Priory Ruskin Academy for taking us to RAF Scampton.
A fantastic weekend enjoyed by all.
CWO Callum Frances
Priory Federation CCF Senior Contingent Cadet